On Tuesday, Advanced Micro Devices announced the AMD FX-9590, the first 5GHz microprocessor for the PC—at a time, unfortunately, when even PC enthusiasts care little about the processor's clock speed.
The new eight-core 5GHz FX-9590 and 4.7GHz FX-9370 feature AMD's latest "Piledriver" architecture, which was designed to allow higher clock speeds. They also come "unlocked," which means that end users are free to push their clock speeds and voltage levels even higher. but with the risk that the chips may overheat.
AMD did not say what the new chips would cost, although the company has tended to charge several hundred dollars for its premium processors. Consumers won't be able to buy the chips directly— at least not at launch, as AMD will supply them to system integrators like Maingear, which will build them into high-end boutique gaming PCs.
AMD made the announcement at E3, one of the premier gaming conferences. In recent years, the PC has played second fiddle to consoles from Microsoft, Sony, and others in the gaming space. However, publishers of top-tier titles have generally included the PC as as one of their publishing platforms, tapping the PC's processor and graphics capabilities to render their games at high levels of graphic realism. AMD also recently launched a "unified gaming strategy" to bridge consoles and PCs by writing games with a common code base.
"At E3 this week, AMD demonstrated why it is at the core of gaming," said Bernd Lienhard, corporate vice president and general manager of the client products division at AMD, in a statement. "The new FX 5GHz processor is an emphatic performance statement to the most demanding gamers seeking ultra-high resolution experiences including AMD Eyefinity technology. This is another proud innovation for AMD in delivering the world's first commercially available 5GHz processor."
AMD was first to market with a 1GHz chip, the Athlon, which which it released in 2000 just days ahead of Intel's own 1GHz Pentium III. At the time, breaking the 1GHz tape first was a triumph for AMD, locked in a head-to-head battle for dominance in the PC microprocessor market.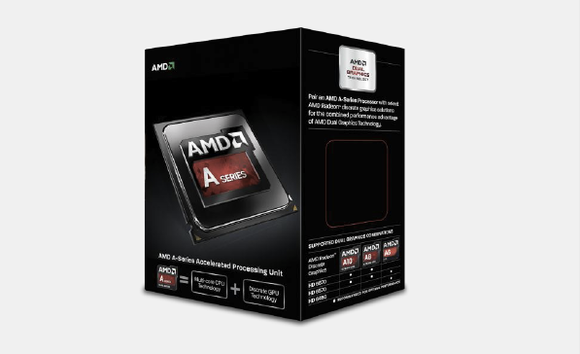 For the last few years,however, PC microprocessors have topped out at 4GHz or so, with both AMD and Intel focusing more on parallelism (adding more cores within a single chip), power management, and enhancing the graphics portion of the integrated CPU. AMD, for example, focused squarely on graphics in launching its A10, A8, and A6 chips on June 6. In general, PC gamers care more about graphics than processor clock speed.
Overclockers, gamers the target
AMD's new 5-GHz chip will also target the so-called "overclocking" market, a small niche of enthusiast PC consumers who, using liquid cooling, liquid nitrogen, and other exotic methods, vie to cool microprocessors to the point where they can be pushed beyond their rated speed levels via software controls. Normally, overclocking a processor can not only void a warranty, but can risk the processor melting down. However, some motherboard makers include utility programs to allow enthusiasts to safely overclock their chips, albeit slightly.
However, AMD's Tuesday announcement has far less significance than breaking the 1GHz barrier, especially with Intel sewing up most of the sales. "Intel has a lock on the commercial PC market, so AMD is left competing in the consumer space," Pat Moorhead, principal analyst at Moor Insights, said in an email.
The bottom line: AMD's 5GHz chip has won a race no one really cares about.
Updated on June 12 to include a video report from IDG News Service.