Europe's justice commissioner has given the U.S. attorney general until Friday to explain how far the so-called Prism program went in collecting European citizens' data.
In a strongly-worded letter Commissioner Viviane Reding demanded to know what U.S. authorities are doing with Europeans' personal information collected as part of the Prism program, under which the U.S. government is said to have access to user data on Internet services supplied by Google, Facebook, Microsoft, Yahoo, Apple and Skype.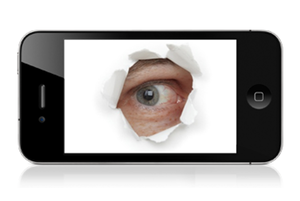 Although the full text of the letter has not been published, Reding's office confirmed on Wednesday that it asked Attorney General Eric Holder how much surveillance the U.S. is conducting under the Prism program, whether private individuals are targeted, whether the surveillance involves issues beyond national security, under what laws the surveillance is conducted and how European citizens might find out if they've been targeted or their data collected.
Reding also wants to know what rights of redress European citizens will have if they have been spied on, and whether they would be treated similarly to U.S. citizens in such cases.
In the letter, Reding said she wants concrete answers to her questions when she meets Holder in Dublin on Friday at a pre-arranged event.
Further global ramifications
The commissioner also warned the attorney general that this issue could have an impact on the upcoming trans-Atlantic trade talks on TTIP (the Trans-Atlantic Trade and Investment Partnership).
Reding is said to be very angry about the Prism revelations. "European citizens should be able to trust 100 per cent that companies collecting and processing their personal data will abide by European law," she said Wednesday on Twitter.
However, Swedish member of the European Parliament (MEP) Christian Engström accused the European Commission of failing to take the Prism revelations seriously and said that "it's not really news, in a sense that it was unexpected, but it's great that we now have more proof that this is actually happening."
He added that he hoped the outrage provoked by the revelations would help strengthen the European data protection rules currently going through Parliament.
Meanwhile, Dutch MEP Sophie in't Veld said that if necessary a special committee should be set up to inquire further into the matter. Pirate Party founder Rick Falkvinge called for the European Union to revoke the U.S.' safe harbor status and to cancel current data sharing agreements such as Swift for financial transactions and PNR (passenger name records).
German Chancellor Angela Merkel is also likely to raise the issue with U.S. President Barack Obama when he visits Berlin next week.