At a Glance
Expert's Rating
Pros
Fun concept
Challenging levels
Witty
Cons
Sometimes frustrating
Not too deep
Our Verdict
Recommended, especially for those who fondly remember the eras the game explores.
In Evoland, you play a nameless (until you eventually unlock the ability to name yourself) adventurer, who wanders a rapidly changing world, stabbing monsters and looking for chests, without purpose (until you unlock the "Storyline" feature). Evoland began as a contest entry for 24-hour videogame design, and was sufficiently well received that Shiro Games expanded it into a full commercial product.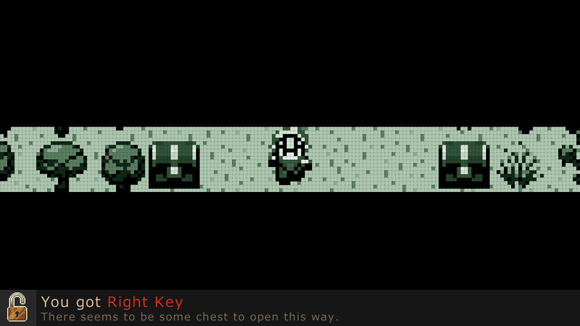 Evoland begins as a four-color, CGA style, 2D scroller, and evolves to gain color, graphics, and such revolutionary features as "save points" and "not dying in one hit." The early upgrades come rapidly, but as the game progresses, you spend more time in a given game style between radical changes.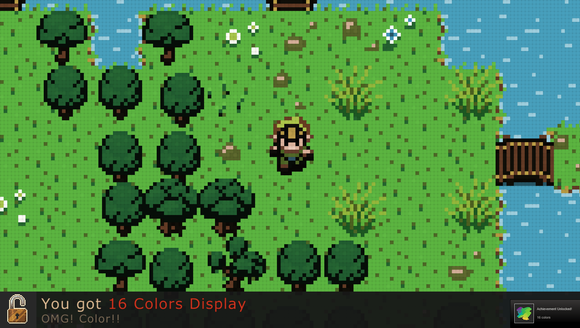 It's an excellent concept, and Evoland maintains a gentle humor about some of the clichés and tropes of older games without descending into mockery. Gameplay is smooth and generally quick: You have movement keys and a single action button, which does different things depending on context. There aren't a lot of hints or help, which is true to the time period Evoland embraces. Similarly, getting to automapping takes a while, and multiple save games aren't a feature.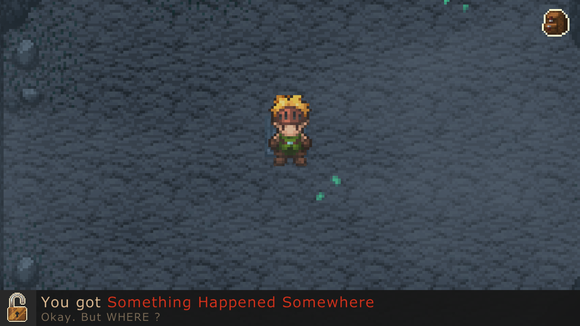 The main inspiration for Evoland is action RPGs, rather than the turn-based Final Fantasy style, though some of the game does play in that fashion. Most of the time, you are moving freely and smashing the action key, while trying to dodge fireballs or other impediments to your existence.
Gamers used to these types of games will probably find Evoland fairly straightforward. I was never a big fan of timing/reflex based games (Wizardry and Ultima were more my speed), so I found some of the areas occasionally frustrating, something which might not be true for many players.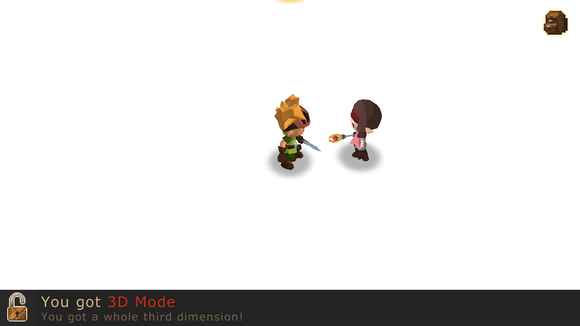 The only real problem with Evoland is that although the concept of game evolution and feature unlock is great, depth of gameplay is added fairly slowly. The first few hours of play, while changing the interface and graphics regularly, offer very few monsters, items, or options. On the other hand, a rapid race through older systems and styles might be preferable, for some players, than playing in an outdated fashion long enough to remember why many of the older features were changed in the first place.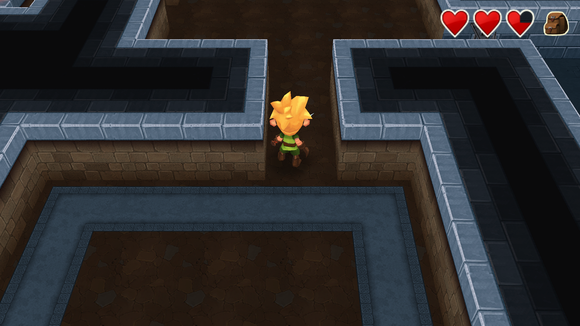 Evoland's complexities and options evolve alongside the graphics, and there are plenty of achievements to win and hidden areas to find. I recommend it.
Note: The Download button takes you to the vendor's site, where you can download the latest version of the software.