At a Glance
Expert's Rating
Cons
Can get expensive
Requires too many clicks
Our Verdict
Keeper covers the basics in password management, but it's not as cheap or as easy to use as it should be.
Editor's note: Please see our 2017 review of Keeper for the latest on this product, part of our broader roundup of password manager reviews.
As a password manager, Keeper has the basics covered. It captures login info and passwords for you as you browse the Web, securely stores them in a neatly organized vault that's easy to access, and generates passwords for you on the fly.
Keeper also goes above and beyond the basics, by offering a handy and secure password sharing feature that I haven't seen on any of its competitors. Unfortunately, this application is hampered by a relatively high price and a few quirks that make it harder to use than necessary.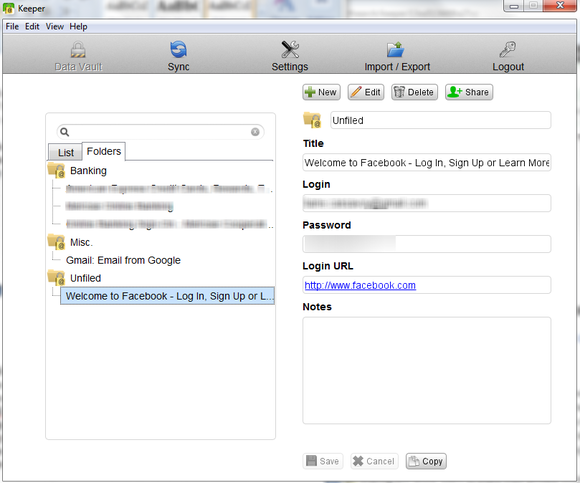 Keeper Desktop is the Windows and Mac application that you use to manage your login information. It works in conjunction with Keeper's browser extensions, available for Chrome, Firefox, and Safari, which work to capture your login info as you browse. The company also offers mobile apps for iOS and Android devices, and a Web-based app, which is only available as part of Keeper Backup.
And Keeper Backup is where things get expensive: It costs $10 per device per year — that's pricey when you consider that rivals LastPass and SafeWallet are free. (A free 30-day trial of Keeper Backup is included when you sign up for a Keeper account.)
So, what does Keeper Backup offer in exchange for your cash? Much of what its rivals offer for free: cloud storage of passwords, syncing across various devices, and Web access from any Internet-connected device. It's hard to justify paying for these services when LastPass and SafeWallet don't charge for them.

Unfortunately, using Keeper is often harder than it should be. Initially, I thought it was not capturing login and passwords when I browsed the Web. (I tested it on both Chrome and Firefox, and had the same experience with both browsers.) Both LastPass and SafeWallet display an unobtrusive pop-up when they notice a login page, and I expected the same from Keeper.
Instead, this app displays a small icon in the actual login and password fields. You have to click that in order to get Keeper to display a pop-up asking if you'd like it to store your info. It's a bit cumbersome. So, too, is the fact that auto-logins are handled the same way. Instead of entering your login and password automatically for you, Keeper displays that same little icon in the field itself. You have to click it, then click another button to enter the info. It's a whole lot of clicking.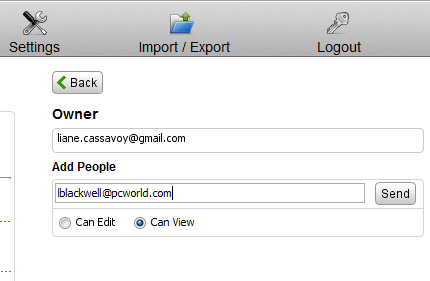 More impressive is the way Keeper lets you share passwords, though this feature is included only in the $10 Keeper Backup. If you have a password that you'd like to share with someone else—perhaps a colleague or family member who shares an account—Keeper will send them an email notification. They can then set up their own Keeper account (free version or paid) in order to store it securely, too.
Keeper also offers tools for importing and exporting data to and from its vault, which is a nice touch. But these extras aren't enough to make up for Keeper's other faults.