Software AG is building out its portfolio of CEP (complex-event processing) software with the acquisition of Apama from Progress Software, in the second CEP-related deal this week. Terms of the deal, which was announced Thursday, were not disclosed.
Apama and other CEP products ingest and analyze streams of data, looking for patterns and correlations, and are used widely in areas such as financial trading and fraud detection.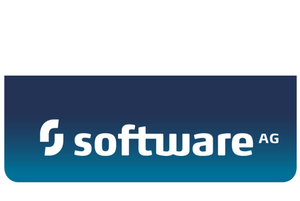 Software AG already had a CEP product called WebMethods Business Events.But it plans to continue marketing Apama under the same name due to its "high brand recognition," according to a statement.
"We are making this acquisition because, as companies focus on becoming truly digital enterprises and addressing the four megatrends of cloud, mobile, social and big data, we see an increasing demand for CEP based solutions," Software AG chief marketing officer Ivo Totev said in a blog post. "CEP is an important capability helping customers detect important events and information that are critical to fast and accurate business decisions."
Progress CTO John Bates will be joining Software AG as part of the deal.
Software AG's move is the latest indication that CEP technology, while still a niche market, is starting to heat up as vendors look to offer customers a wider range of analytics capabilities. On Tuesday, Tibco announced it would buy Apama competitor StreamBase.
Other vendors, such as SAP and Oracle, also have CEP technologies.
Meanwhile, Apama will give Software a mature CEP platform along with its installed base and market share, Forrester Research analyst Stefan Ried said in a research note.
WebMethods Business Events is based on technology Software AG gained through the 2010 acquisition of RTM Realtime Monitoring.
Apama and WebMethods Business Events "complement each other," Ried wrote. "While the former RTM is really lightweight and can be embedded in many Software AG products to provide basic event communication capabilities, the Apama product is for those customers who like a dedicated business event management platform."
The acquisition is "good news for Apama customers" because it means the product has a future, Ried added. "And, the product is finally owned now by a middleware firm that competes on a broader basis with IBM, Tibco and others who did acquire or built CEP products. That makes the sales proposition much stronger."
Updated at 2:13 p.m. PT with analyst comment.