U.S. prosecutors are proposing that smartphone makers offer a "kill switch" in all new phones produced by the start of next year as part of an initiative to cut down on theft, which sometimes turns violent.
The "Secure Our Smartphones" initiative was announced by U.S. prosecutors and other groups Thursday, with a call for manufacturers to make it easier to disable lost or stolen smartphones. The call comes as law enforcement in the U.S. tackles growing crime related to smartphone theft, especially iPhones. The initiative involves state officials, police chiefs, district attorneys, attorneys general and consumer advocacy groups.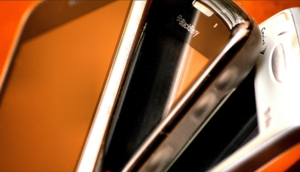 The initiative was announced by New York Attorney General Eric Schneiderman and San Francisco District Attorney George Gascón during a press conference in New York. About 1.6 million people were victims of smartphone theft in the U.S. last year. The goal of the initiative is to find technological fixes to reduce theft.
"Something on the order of 30 percent to 40 percent of all robberies are robberies of smartphones," Schneiderman said. "All too often these robberies turn violent. There are assaults, there are murders."
Make stolen phones unuseable
One of the ideas presented by Schneiderman is a "kill switch" that would render a smartphone useless. Disabling a smartphone should be as easy as canceling a credit card, Schneiderman said.
Smartphone theft is a multibillion dollar industry and the kill switch or equivalent features would eliminate the financial incentive to steal cellphones, Schneiderman said.
"We believe this is a problem that should be solvable at the very outside within a year, that all new products being produced by the first part of 2014 should have kill switches or comparable technology involved," Schneiderman said.
The initiative was announced ahead of a "smartphone summit" in which the prosecutors will meet with Apple, Google, Samsung and Microsoft to discuss the topic. The prosecutors said smartphone companies like Apple have in the past shown resistance to resolving the theft problem.
"We're not going away until the problem goes away," Schneiderman said.
Apple and other companies have offered some proposals, but more needs to be done to reduce the crime wave around smartphones, he said.
Gascón said he met with Apple on the topic, but was stonewalled with a response that technological solutions were not available. Apple recently introduced a feature called "Activation Lock," in iOS 7 that requires an iPhone owner to enter a username and password to enable a locked or wiped phone. The feature makes it difficult to resell a lost or stolen iPhone, but Gascón said it doesn't go far enough to reduce smartphone theft.
"We're not entirely sure what the functionality of the system is. Apple has been very vague as to what the system will do. But we're led to believe that it will certainly not be a kill switch in the terms that we are advocating for today," Gascón said.
Apple Chairman Arthur Levinson in a letter written Thursday to the New York State Comptroller said the company shares the concerns about growing smartphone theft, but also pointed out that Apple was being unfairly targeted as not cooperating to resolve the issue.
"Fairly or not, wireless industry leaders such as Apple have been portrayed as disinterested when it comes to collaborating with law enforcement agencies in the effort to develop a meaningful technological solution that would effectively eliminate the secondary market in which criminal elements realize their profits. While the nationwide database is a step in the right direction, it is clear that more needs to be done to protect customers," Levinson wrote.
The database he referred to blocks stolen handsets from working on the networks of U.S. wireless carriers, who set it up at the behest of the Federal Communications Commission and law enforcement.
The prosecutors also said the parameters are clear that the kill switch or equivalent technology should be universal and not tied to proprietary technology.
"We do not want solutions that are easily overwritten or that hackers can get around. We don't want solutions that solve the problem for some phones," Schneiderman said.
The industry has an obligation to help deal with the theft problem, the prosecutors said.
"We need to go beyond the wow and the cool factor," Gascón said. "Let there be no doubt. The industry has a moral and social obligation to fix this problem. The industry has tremendous capacity to innovate, to create a tremendous user experience, and they have an obligation to do this."
It's a dangerous world for smartphone owners
Smartphone theft is a growing problem in cities, driving up crime and violence. For instance, smartphone theft accounted for more than 40 percent of street crime in San Francisco, between November of last year and April of this year, with many of those crimes involving a gun or a knife.
Similar numbers were quoted during the press conference. About 113 smartphones are stolen every minute in the U.S. Phone thefts constitute 40 percent of all theft in New York, with iPhones stolen in 70 percent of those cases.