Acer has announced that a new version of its C7 Chromebook will be available at Walmart stores and online at Walmart.com for $199. The refreshed model includes a 16GB SSD.
The model C710-2856 Chromebook has an 11.6-inch LED-backlit LCD panel with native resolution of 1366 by 768 pixels. It's powered by a 1.1GHz Intel Celeron 847 processor and 2GB of DDR3 memory. Apart from swapping a 320GB mechanical hard drive for an SSD, this computer's specifications are the same as the earlier $199 Chromebook that Acer announced in November 2012.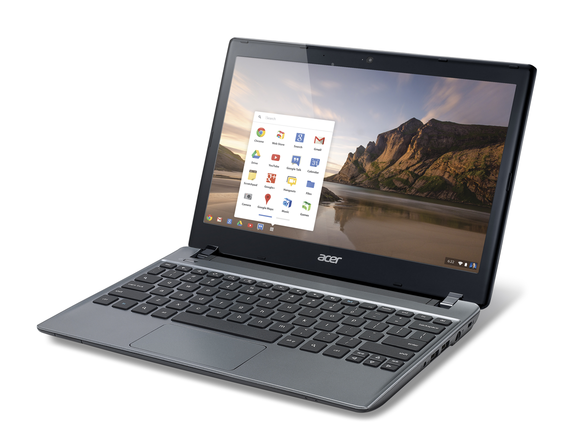 "The expansion of our Acer C7 Chromebook line to Walmart is a clear indication of its growing popularity for anyone who wants a new or second mobile PC for web-based computing," said Sumit Agnihotry, vice president of product marketing, Acer America. "The new configuration with a speedy and responsive SSD at only $199 is an especially notable value."
Acer is positioning the Chromebook as an inexpensive secondary laptop for families and professionals who want to use cloud-based services and social networks and shop online, and for students preparing to go back to school in the fall.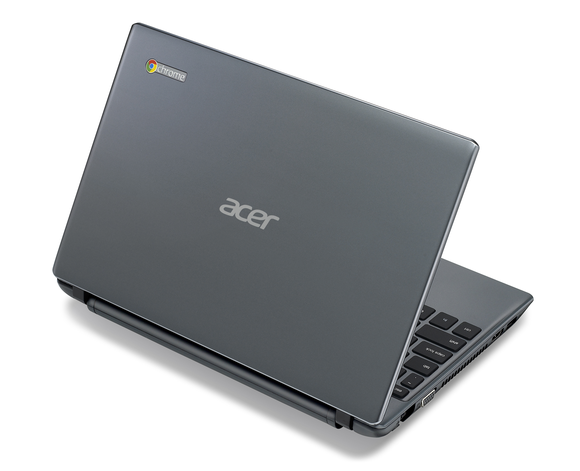 Acer claims the SSD enables the C7 Chromebook to boot in just eight seconds, and that it can resume from sleep mode nearly instantly. The computer is equipped with an 802.11b/g/n Wi-Fi adapter, a 1.3-megapixel webcam, and a microphone for video chatting and capture. It weighs 3.05 pounds and delivers up to four hours of battery life, according to Acer.
The earlier C7 Chromebook was distributed through Best Buy and the Google Play store. That model is listed as out of stock at Google Play, but a quick search of Best Buy found another C7 Chromebook model with a 16GB SSD–the Acer C710-2833–also priced at $199.