It looks like we aren't the only ones impressed by the potential in Qualcomm's powerful new Snapdragon 800 chip.
On the very same night that the company let us run a bevy of benchmark tests on that very processor, Bloomberg says that the speedy system-on-a-chip will power "some new versions" of Microsoft's Surface RT tablet.
While the report seems innocuous enough at first glance, the one-line rumor actually intrigues on multiple levels—not the least of which is the allure of the first potential cellular-enabled Surface slate. Even so, beefed-up processors alone won't cure what ails Windows RT.
"Some new versions"?
Before we get into that, though, the "some new versions" line—if accurate—suggests that Microsoft may release several different models of the Surface RT in the coming months.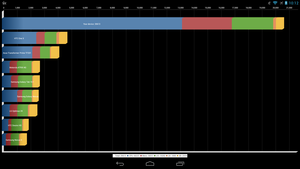 The idea isn't exactly surprising. Sure, there's only the single Tegra 3-powered Surface RT slate available right now, but small-screen Windows tablets recently began their march to the market, and the Windows 8.1 update (which will be available in Developer Preview form next week) is slated to add even more tweaks designed to work well on diminutive displays. As the vanguard for Microsoft's mobile ambitions, it only makes sense that the company would release a small-screen version of the Surface RT—though the company has yet to formally announce plans for a tiny tablet.
In fact, Microsoft hasn't announced plans for any new Surface tablets, though a refresh of its big-screen model also looks to be on the horizon. The year-plus-old Nvidia silicon in the current version is getting a bit long in the tooth, and even when it was new, the Tegra 3 chip didn't run Windows RT quite as seamlessly as it runs the leaner, meaner Android OS (though it was mostly smooth in our testing of Microsoft's tablet).
Lending more credence to the idea of an overhaul, Microsoft seems to be clearing its Surface RT inventory. The company recently announced plans to sell the slate for a mere $200 to educational institutions. That move came just weeks after Microsoft unveiled a promotion to give away Type or Touch covers with all Surface units throughout the month of June, and the company was basically giving Surface tablets away at TechEd.
Of Tegra and tetherable tablets
A transition to Qualcomm's chip could bestow a lot of extra business value to corporate users of Microsoft's tablet, or anyone who likes to take their tablet show on the road.
The Verge also reports that Microsoft is testing Surface RT tablets running on the Snapdragon 800, but it makes the crucial distinction that the Qualcomm chip includes integrated LTE support. That's a huge deal for people pining for a road-ready version of Microsoft's slate, and it could be a huge deal for Nvidia, which makes the Tegra 3 processor found in the current Surface RT.
While a shift to the Snapdragon 800 for the Surface RT wouldn't be a major shock—the only major Windows RT announcement at Computex 2013 was that "New devices based on Qualcomm Snapdragon 800 processors and Windows RT 8.1 are expected to be available later this year"—it would be a major blow for Nvidia. With AMD already supplying the silicon in every next-generation gaming console, losing the Surface would severely sting Team Green.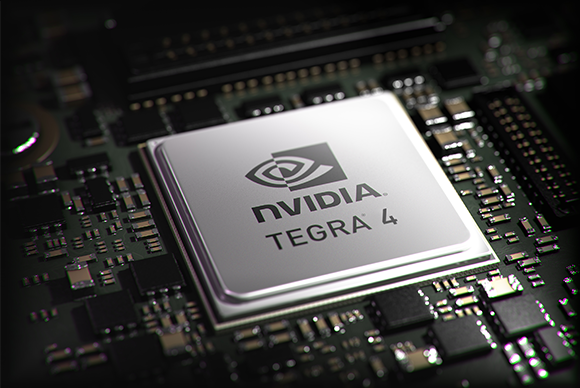 That said, the "some new versions" line also holds hope for Nvidia. Microsoft could very well offer a Wi-Fi-only version of a refreshed Surface RT running on Nvidia's updated Tegra 4 chip, along with a cellular-enabled slate powered by the Snapdragon 800.
Sure, it sounds complicated, but rocking a SoC with integrated LTE makes sense from a manufacturing angle—as does rocking a SoC without integrated LTE in a Wi-Fi model.
Plus, customers aren't the only group shying away from Windows RT; manufacturers have also largely turned their backs on the Windows OS designed for ARM chips. If it's possible, Microsoft would be smart to embrace Nvidia and Qualcomm alike with its next-gen Surface tablet, if only to keep those relationships thriving.
More than just hardware
And Microsoft needs to keep those relationships alive, because the cure for Windows RT's sales woes is no short-term fix. It will take more than just a screaming-fast Snapdragon 800 processor to coax the masses into buying a Surface tablet.
We were absolutely smitten with the Surface RT's hardware in our review of the original tablet. Far more worrying was its software. ARM processors can't run classic desktop apps, so the Surface RT's focus is solely on Windows RT's modern UI—an interface hobbled by hidden commands and an alarming dearth of apps.
Bluntly put: It's Windows that's holding back the Surface RT, not its hardware.
Changes are afoot. While it still doesn't completely fix the more overarching concerns of people baffled by the entire Windows 8 concept, the impending Windows 8.1 update appears poised to really streamline the general modern UI experience from a usability standpoint. Even so, until Microsoft manages to stuff the Windows Store with quality apps and better explains the Windows RT concept to the masses, it's hard to envision the Surface RT truly shining—silky-smooth Snapdragon 800 chip or no.