Demand for mainframe and high-performance Unix servers is falling, but a new wave of SPARC and IBM Power chips for the servers will be unwrapped at the Hot Chips conference in late August.
IBM, Oracle and Fujitsu—the main suppliers of Unix server chips—will talk about their next-generation RISC (Reduced Instruction Set Computer) chips at the conference, which will be held Stanford University from Aug. 25 to 28. The chips typically go into high-availability servers, which are falling out of favor to the inexpensive and flexible x86 servers.
IBM will talk about the "next-generation Power microprocessor," according to the conference agenda. The next set of SPARC processors will also be detailed: Oracle will talk about SPARC M6, described in the agenda as the company's "next generation processor for massively scalable symmetric multiprocessor data center servers," and Fujitsu will talk about SPARC64 X+, successor to the current 16-core SPARC64 X.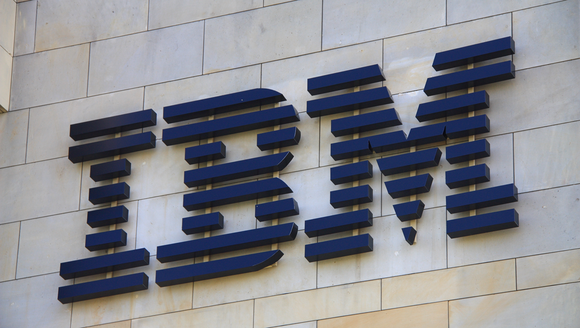 The new chips, when released, will be critical for the companies. Revenue from Unix servers has fallen for seven straight quarters as lines between the non-x86 and x86 processors blur. While server revenue for IBM, Oracle and Fujitsu declined in the first quarter of this year compared to the same quarter a year ago, revenue for x86-exclusive vendors Dell and Cisco went up. IBM also sells x86 servers, and the top server maker, Hewlett-Packard, sells servers running on x86 and also Intel's Itanium processors, whose future is in question.
Revenue on Unix servers may be going down but the margins on them are huge, which is why companies like IBM and Oracle are continuing chip development, said Nathan Brookwood, principal analyst at Insight 64.
The revenue from these servers also trickles into software, Brookwood said..
"Oracle thinks that by controlling the total stack—applications, database, middleware, down to the silicon itself—it gives them advantages they can't get by using commodity products like x86," Brookwood said.
Ever since Oracle acquired Sun a few years ago, they have been hiring in the hardware division rather than constraining it, Brookwood said.
IBM's application stack may not be as strong, but the company offers a wider range of products and services, Brookwood said.
"Those businesses can fund a lot of research and development in silicon," Brookwood said.
IBM has taken some steps to push Power chips to a wider audience. The company in February introduced new Power servers for small and medium-size businesses starting at $5947. The current Power7+ processors have up to eight cores, and the company has listed the Power8 chip as being made using the 22-nanometer fabrication process. The company did not immediately respond to a request for comment on the timeline for its Power chips.
Oracle's SPARC M6 chip will be a follow-up to the current M5 chip, which is used in a highly scalable server with up to 96 sockets and support for 32TB of memory. The M5 chip has six cores and is able to run eight threads. It runs at a maximum clock speed of 3.6GHz and has 48MB L3 cache. Oracle also makes the T5 chip, which it called the "world's fastest microprocessor." Oracle did not immediately respond to requests for comment.
Fujitsu's SPARC64 X+ will likely succeed the SPARC64 X, which was developed by a joint Oracle and Fujitsu team as part of a project called "Athena." The chip has up to 16 cores and runs at a maximum clock speed of up to 3.0GHz. Servers based on Athena went on sale earlier this year.
At Hot Chips, Intel will share more details about its tablet chip code-named Bay Trail, which will reach devices late this year. Advanced Micro Devices will talk about its upcoming PC chip code-named Kabini, which was announced at Computex earlier this month and will ship in products next year.
Agam Shah covers PCs, tablets, servers, chips and semiconductors for IDG News Service. Follow Agam on Twitter at @agamsh. Agam's e-mail address is agam_shah@idg.com