No two ways around it: Windows 8 has been subjected to a withering barrage of criticism since its release a long eight months back.
Why did Microsoft's latest OS suffer from such a divisive launch? You can point the finger at all sorts of things, from the sluggish pace of the PC market to the jarring changes inherent to a new-look operating system, but many of those flaws are symptoms of a much more insidious cause: Poor timing.
The core concept at the heart of Windows 8, you see, was a startling case of Jekyll-and-Hyde in more than implementation alone. The operating system itself was both two years too late for its own good… and one year premature at the same time.
In an increasingly PC-plus world, Windows 8 was a truly necessary OS with truly unfortunate timing—but the stars are finally starting to align in Microsoft's favor, just in time for the impending Build developer conference. For the first time ever, all the cards Microsoft needs will soon be on the table.
Here's what I mean.
Two years too late
Windows 8 absolutely had to come out when it did. By October of last year, the tablet train was already fully boarded and picking up steam. Microsoft needed to hop on immediately or be left staring at the clouds of dust kicked up by competitors barreling into the future of computing, because the tablet's sudden ascent—and the stalled growth of the PC market—caught the company woefully flat-footed.
The original iPad arrived six months after the launch of Windows 7. Android tablets appeared shortly thereafter. In the scant few years between that and the release of Windows 8, the Apple/Android duo became well-entrenched in the slate space, aided by the ubiquity of iOS and Android on smartphones. After all, if you're already used to swiping and tapping your way around an operating system on your phone, making the jump to a tablet rocking the same OS is all but seamless.
"Microsoft underestimated the demand for a simple, touch-based operating system that could steal business away from personal computers," says Patrick Moorhead, founder and principal analyst at Moor Insights and Strategy.
The company tried establishing a beachhead with Windows Phone, but, well, practically nobody buys Windows Phones, so that potential avenue toward a tablet crossover remained closed. Meanwhile, iOS and Android were adopted en masse on phones and tablets alike—and once you're keyed into a particular ecosystem, you have strong incentives to stay put, from file compatibility to the sheer familiarity factor. (Just ask happy Windows 7 users.)
Forced to move by the rapid growth of iPads and Droid, Microsoft played its trump card and approached the crossover idea from another angle. Sure, nobody buys Windows Phones, but everybody buys Windows PCs! Let's sell everyone on Microsoft tablets that way!
The idea sounded wonderful in theory, but while Windows 8's arrival was two years too late from a competitive perspective, it was—sadly—a year too early in every other respect. The dream was bigger than the reality.
One year too soon
The rush to play catch-up created some major problems for Windows 8, to say the least.
Most glaring were the software flaws, which reportedly prompted Intel's then-CEO Paul Otellini to call Windows 8 half-baked shortly before the OS's launch. Did you ever hear the old adage about skipping a new version of Windows until the first service pack rolls out? That goes double for Windows 8, which is just a first step down a long path.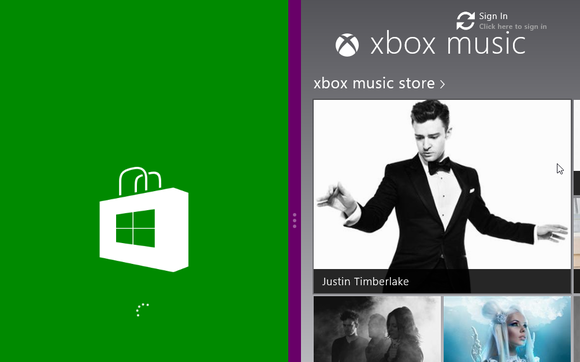 While the modern UI is slick and beautiful, it just seemed too tacked on in its original version—indeed, too half-baked. Between the usability woes, the disjointed swapping between the desktop and modern UIs, the frustrating split of system settings between the traditional Control Panel and the modern Start Screen's PC Settings, and myriad other niggling details, Windows 8 sometimes feels, well…rushed.
Some people have suggested that Windows 8's sudden shifts and numerous rough edges may even be impacting the PC sales of today, accelerating the computer market's flattening-out. (Again: two years too late.)
Fortunately, the impending Windows 8.1 update raises hopes of fixing most of the more glaring flaws found in Windows 8. From a more flexible Snap function to the resurgence of the Start button (kinda), to vastly improved Settings and SkyDrive functionality, Windows 8.1 appears poised to deliver more fully on Microsoft's Windows 8 promise. We'll know more concretely later this week, when Windows 8.1 becomes available in developer preview form.
"I think that in [a] sense, Windows 8.0 and the devices that came out were a good reference platform to sort of set the stage," says Wes Miller, a research vice president at Directions on Microsoft, an independent analytical firm. "It was simultaneously a little too bold (in terms of user interface) and too minimal (in terms of management) for a lot of those in the Windows camp.
"I think 8.1 does a good job of bringing some good user interface changes that Microsoft has considered and made over the last year, while also really beginning to develop the management story we would classically have expected from Microsoft."
Miscues in the core OS wasn't Windows 8's only time-related problem, however. Speaking of Windows 8.0 devices…
One year too soon, part deux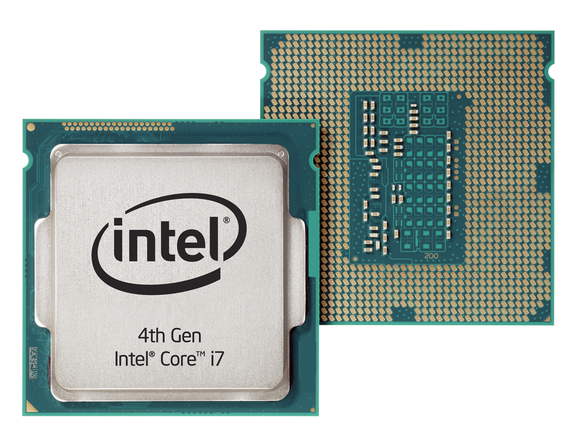 The operating system was built from the ground up to shine on touchscreen devices, but the hardware needed to make Windows 8 meet its full, flexible potential—laptop power in a tablet design!—simply wasn't up to snuff at the OS's launch.
Setting aside the fact that touchscreens were rarer than rational fanboys throughout the holiday season, the hardware heart of Windows simply wasn't ready for mobile prime time in October.
The traditional x86 computer processors available in October ate waaaay too much energy to make early Windows tablets enticing. Tablet users expect trim, slim, long-lasting devices. Intel's beefy Core processors deliver excellent performance, but with hits in heat and longevity. Witness the ultimate reference device for the first generation of Windows 8 slates: Microsoft's own Core i5-equipped Surface Pro is an inspiring computing device, but as a tablet, it's a bit thick, a bit heavy, and incredibly short-lived on battery.
"[Traditional] x86/x64 systems were either too power-constrained or too power-hungry, and first-generation ARM-based systems … may not have been as responsive as consumers expected," says Miller.
Those limitations have held back the potential of the Windows hybrids and tablets we've seen thus far. The best Windows 8 convertibles to date are basically laptops with screens that can flip and fold over.
The launch of Intel's Z2760 "Clover Trail" processor shortly after the holidays improved things, giving Intel-powered Windows 8 devices the ability to reach 8 to 10 hours of battery life. But while Clover Trail is comparable CPU-wise to the best mobile ARM processors on the performance side of things, its computing chops are closer to a netbook's than an Ultrabook's.
The hardware is starting to catch up, though.
Intel formally launched its fourth-gen Core processors, code-named "Haswell," at Computex earlier this month. As the first Core processor designed with mobile in mind, Haswell reportedly delivers vast power improvements over its predecessor, Ivy Bridge.
MacWorld's testing of the Haswell-packing MacBook Air showed that the Haswell models last far, far longer than their predecessors, and Dell claims that a Haswell upgrade improved the battery life of its nifty Dell XPS 12 hybrid by up to 50 percent.
Other chips hold similar potential. Intel's impending Atom architecture redesign, dubbed Silvermont, will allegedly punch up Clover Trail's long life with enhanced performance. (Indeed, Atom and Core are inching ever closer.) AMD's in the game, too, with a fresh slate of mobile-focused processors rocking rich graphics and better power efficiency.
And now that the underlying hardware has caught up to Windows 8's potential, manufacturers are diversifying their designs to puzzle out how to take the best advantage of the OS's dual nature. Even more exciting stuff could be coming down the pipeline.
"[The modern UI] was designed not only for touch, but for other kinds of sophisticated natural user interfaces," says Moorhead. "For instance, it's better suited for air gestures, voice commands, and very large planar video sources than both iOS and Android."
Is it enough?
The software is here. The hardware is here. Time has healed the wounds created by Microsoft's early/late start. With those puzzle pieces locked in, Windows 8 truly has a second chance to succeed.
Sure, some of the underlying gripes about the OS will remain, but if Microsoft manages to pack everything it's promising into Windows 8.1, both the desktop experience and the tablet experience should get a big shot in the arm. Will that be enough, though?
"This holiday selling season, the planets can finally be aligned for Microsoft," Moorhead says. "There will be numerous, lower-cost touch devices, and many improvements that come with Windows 8.1. But one potential fly in the ointment for Windows 8 is the lack of many top apps, such as Facebook, LinkedIn, Google+, and even TV apps like Time Warner Cable."
Wes Miller agrees.
"There was, and is, a bit of an 'app gap,' where there may not be killer apps on the platform to help pull consumers into it (which mirrors back into the willingness of developers to write for the platform)," he says. "It's a catch-22."
Can Microsoft fill Windows 8's underwhelming shelves with quality software and transform the Windows Store from an albatross into an adventure? If so, the seeds to that journey start with the company's developer-focused Build conference, which starts Wednesday—the same day, not so coincidentally, that the developer preview of Windows 8.1 becomes available. Stay tuned.