At a Glance
Expert's Rating
Pros
Crops PDFs and creates new PDFs of cropped area
Creates ebook-friendly PDF files
Our Verdict
Briss is a good program to trim and crop PDF files so they fit better on your e-reader and are easier to read.
This portable app's website says "Bright Snippet Sire," but everybody calls this open-source favorite Briss for…er…short. Briss crops a section of a PDF file and creates another PDF file of the cropped area.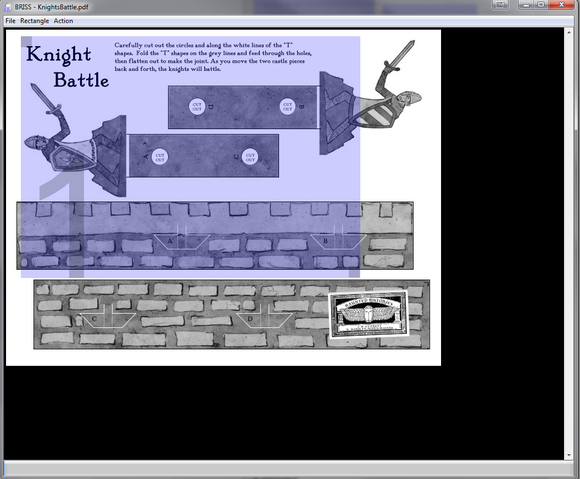 Briss works on Linux, Mac, and Windows. It's easy to use, and it's awfully handy if you have a PDF page with something you'd rather not pass along. You can simply highlight what you want to keep and generate a whole new file.
If you own an e-reader, you'll find Briss particularly useful. To read a PDF on an e-reader, you normally have to format and convert it, and traditional ebook converters (such as ePub converters) frequently make a hash out of PDF conversion. Briss converts two-column pages into single-column pages, cuts out the unnecessary margins, and automatically removes unwanted fluff, such as page numbers and chapter headings. It then produces a PDF file that you can then successfully pass through an ePub converter.