Don't shed a tear for Windows RT, the neutered operating system cursed to be the red-headed stepchild of the Windows family (to Windows Phone's great relief). While the OS's rocky birth has since led to an even rockier childhood, its very existence is a clever ploy for the future by Microsoft—even though you can't give Windows RT tablets away today.
Body blow after body blow
It's all too easy to feel bad for Windows RT. Designed specifically for use with mobile-focused ARM processors rather than with the x86-based chips that traditional computers use, Windows RT devices can run only apps designed for the touch-friendly modern UI. Classic desktop programs simply won't work on Windows RT.
But beyond those technical restrictions, the OS has suffered from an astounding level of neglect. The Windows Store—the very lifeblood of Windows RT and the entire modern UI—still fails to impress. With few stellar apps to attract users and no ability to run desktop software, Windows RT hasn't been a hit with consumers. IDC estimates that just 200,000 Windows RT devices shipped in the first quarter, and most of those were Microsoft's own Surface RT tablet.
Unable to sell Windows RT slates, many manufacturers have stopped making them altogether. Software developers aren't exactly lining up to support the modern UI, either. Big-name game studios have turned up their noses at the Windows Store's walled garden. Apple recently dismissed the idea of porting iTunes to Windows 8/RT. The OS was shunned at CES, Computex, and Microsoft's own Build 2013 keynote.
The hits just keep coming for Windows RT. But here's the thing: Even though ARM-powered tablets have flopped on the market thus far, they've already had a huge impact on Windows tablets overall, and their role can only increase going forward.
Sipping power
"For Microsoft, Windows RT is a long-term, strategic play," says Patrick Moorhead, founder and principal analyst of Moor Insights and Strategy.
That long-term play is already paying dividends in the short term, however. Part of the reason ARM is so successful in the mobile realm is because the reference chips it designs and licenses to manufacturers are absolute wonders of energy efficiency.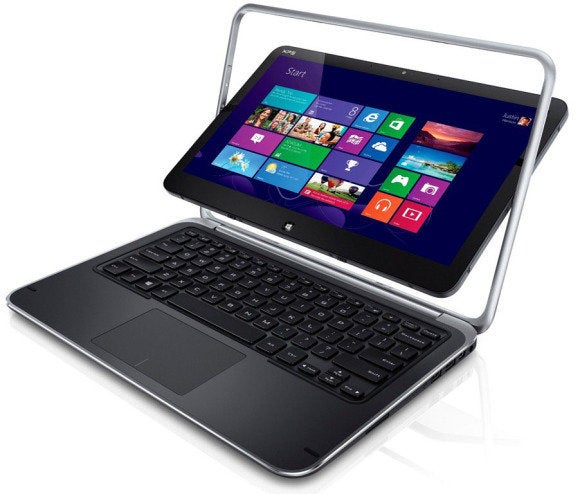 Battery life isn't everything to smartphones and tablets, but it's definitely at the top of the list—and the x86 processors that Intel and AMD traditionally made weren't competitive on the power front. The Intel Core processor-powered hybrids available at around the time of Windows 8's launch struggled to reach 5 hours of battery life. (See: Microsoft's Surface Pro, Dell's XPS 12, Lenovo's IdeaPad Yoga 13, and many more.) That's decent longevity for an Ultrabook, but it doesn't cut it for a tablet. Stand-alone Android and Apple slates routinely last longer than 8 hours on a single charge.
Shortly after Windows 8 and Windows RT launched, however, Intel released its x86-based "Clover Trail" Atom chip, which runs the full Windows 8 operating system and lasts all day long. Soon, slates like the Samsung ATIV Smart PC and the Acer Iconia W510 appeared, offering classic desktop functionality and 8-plus hours of endurance. Windows 8 tablets suddenly boomed, while Windows RT tablets waned, robbed of their major point of differentiation.
Don't think Intel's sudden energy expertise was a stroke of serendipity, though.
Chip development takes years, and Intel was no doubt dreamed up Clover Trail shortly after it became apparent that tablets were here to stay, but the Windows RT stick provided a harsh counterpoint to the Windows 8 carrot. Intel had two years to bolster its power efficiency in the wake of Windows RT's unveiling.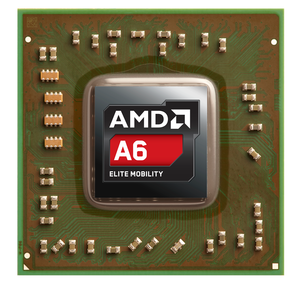 "Windows RT is designed to give Intel something to think about in terms of their power efficiency and performance at that lower power level," says Moorhead. "In essence, to keep them a little bit honest. I did see a remarkable improvement in Intel's low-power silicon as soon as Windows RT and [Microsoft's] support for the ARM architecture was announced."
Funny how that happened—and how it's continuing to happen, in the form of Intel's upcoming "Silvermont" Atom architecture as well as its recently released Haswell processor, both of which emphasize power efficiency. AMD is sharpening its mobile focus, too.
Yes, we're nearing the point where hybrids may quench your thirst for tablets—and it wouldn't have happened quite so quickly without Windows RT.
How WinRT will help Windows RT
Windows RT is playing another crucial role in the future of the Windows ecosystem, though that future looks bleak today. Yes, I'm talking about the Windows Store.
All the talk of cross-platform bliss that permeated the Build 2013 conference and a substantial portion of Microsoft's recent efforts revolve around the ability of various bits of the Windows ecosystem to talk with one another. The modern UI and all of its apps run on the Windows Runtime/WinRT application architecture. Not to be confused with the Windows RT operating system (curse your naming schemes, Microsoft!), Windows Runtime supports several programming languages and runs just fine on x86 and ARM processors alike. (Microsoft handsets run a variant dubbed Windows Phone Runtime.)
That's crucial. As modern apps become available, they'll be able to run on a much more varied array of hardware, especially as Microsoft ties Windows proper ever closer to the rest of its ecosystem.
Not only does that mean more choice for consumers in the long run, it also means more flexibility for Microsoft. As such longstanding partners of the company as Intel and AMD flirt with Android, Windows RT and the modern UI's underlying WinRT application architecture help Microsoft build for a future with open options.
Therein lies the genius of Microsoft's Trojan horse. Every copy of Windows 8 sold includes that somewhat tacked-on modern interface. The more Windows 8 users there are, the more likely developers are to stuff the Windows Store with apps—and since the Windows Store (mostly) features WinRT apps rather than classic x86-based programs, Windows RT becomes stronger over time even if no one buys the tablets today.
"Over the long term, I think within three years we'll most likely see a full catalog of Metro-based Windows applications," says Moorhead.
Like I said: Genius. And Microsoft is pushing the Windows Store hard.
At Build, Microsoft announced modern versions of big-name apps like Facebook, Flipboard, and Foursquare for Windows. And while Windows RT specifically wasn't on show at Microsoft's Build keynote, a key cornerstone of its future was, in the form of an alpha build of modern-style Office apps.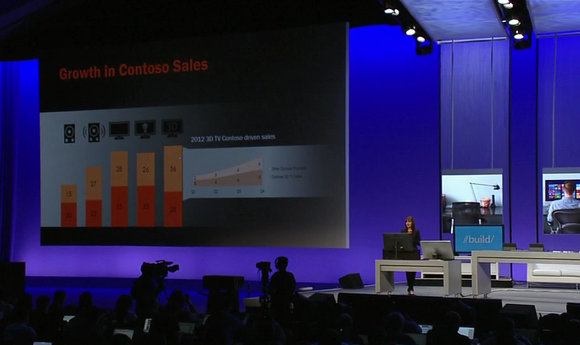 "Microsoft announcing Metro Office, or at least showing PowerPoint for Windows RT in the modern UI, is—to me—the absolute message that Metro is the future, and the desktop is the past [for Microsoft]," says Moorhead. "While I think that Microsoft may have said that previously, their actions speak a lot louder than their words. In a way, Microsoft was hedging their bets with the desktop. But them doing Office in Metro speaks volumes."
Onward and touchward
The death of the desktop isn't imminent, but it's not hard to see its ending writ large in Microsoft's actions.
The Windows 8.1 update makes several concessions to desktop diehards—but more important for Windows RT, Windows 8.1 nips and tucks several of the more unsightly seams left showing in the original Windows 8 release, making the modern UI much more palatable. Is it perfect? Nope. But Windows 8.1 has some compelling features that advance the modern vision and simplify navigating the modern side of the OS, with fewer startling plunges into the desktop.
Microsoft is in it for the long haul with Windows 8 and the modern UI. Windows RT's own star will shine more brightly as that duo ascends. In the meantime, Windows RT's mere existence spurs traditional Windows laptops and hybrids toward longer-lasting charges and better cross-platform compatibility. Not bad for a platform that should, by most measures, be languishing on the vine.
In fact, its future boils down to a simple war of wills: Can Microsoft's stubborn modern focus outlast consumer demand for the desktop? Only time can answer that question.