A U.S. man prosecuted for exposing a weakness in how AT&T handled the personal data of its iPad users filed an appeal on Monday of his conviction and 41-month sentence.
Andrew Auernheimer, known as "weev," created an automated tool to extract the names and email addresses of 114,000 iPad 3G owners from AT&T's servers, which were used by customers to access their accounts. The information was later passed to the online news site Gawker.
Auernheimer's case drew wide attention for his lengthy prison sentence, which his attorney Tor Ekeland said via email was at the high end for computer-related criminal cases.
He was indicted in 2011 in federal court in New Jersey on two felony counts of conspiracy to access a computer without authorization and fraud related to personal identification under the Computer Fraud and Abuse Act. He was convicted after a five-day trial in November 2012.
Auernheimer maintained he was helping AT&T with its security, but the company claimed nobody from Auernheimer's hacking group, known as Goatse Security, contacted it about the problem.
His appeal, filed in 3rd U.S. Circuit Court of Appeals, was written by his trial lawyers, Tor Ekeland and Mark Jaffe with help from the Electronic Frontier Foundation, George Washington University Law School Professor Orin Kerr and an EFF fellow, Marcia Hofmann.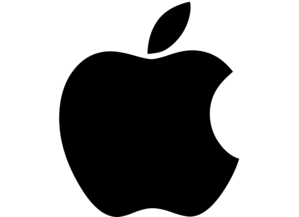 The appeal contends that Auernheimer did not violate law by accessing AT&T servers. The company had linked the Integrated Circuit Card ID (ICC-ID), a serial number on the SIM card of an iPad with mobile connectivity, with the user's email address.
When a user visited AT&T's website, the email field would automatically be populated based on the ICC-ID, which was apparently intended to help users save time when logging in.
But Auernheimer's friend, Daniel Spitler, discovered that changing the ICC-IDs by a single digit would return a new user's email address. Then the two men developed an application called the "iPad 3G Account Slurper" to pull the names and email addresses en masse.
Since the data was freely available on the internet, Auernheimer's actions did not constitute theft, the appeal contends.
"AT&T chose not to employ passwords or any other protective measures to control access to the e-mail addresses of its customers," the appeal reads. "The company configured its servers to make the information available to everyone and thereby authorized the general public to view the information."
The appeal also argues one of the counts against Auernheimer was incorrectly upgraded to a felony and that the case should not have been charged in New Jersey because no data was handled there.
Spitler pleaded guilty to similar charges as Auernheimer in a separate criminal case in federal court in New Jersey in June 2011. He has not been sentenced yet.