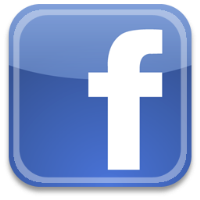 A couple days ago, I fired up my Web browser to discover that my Facebook "favicon" (the little icon that appears on the favorites toolbar right below the address bar) had changed.
In place of that familiar little blue "f," I was looking at some grayish approximation of a sailboat sail. I'm not sure how it happened or why, but fortunately all my other favicons looked fine.
Needless to say, I wanted to restore the Facebook icon to normal. But how? I tried right-clicking the icon in search of some related setting, finding Edit the only likely choice. Nope, nothing helpful there.
Then I took to the Web, searching for articles on fixing broken favicons in Google Chrome, but found surprisingly little info on the subject. Apparently I could wipe the entire favicons database and then restart Chrome, but that seemed a little extreme—and I'd have to revisit every bookmarked site to get its favicon to reload.
This seemed like such a tiny problem, and yet there didn't seem to be a fix. Crazy!
Then my palm instinctively went to my forehead as I figured out the obvious solution. (Be honest: Did you already guess it by now?) I deleted the favicon, went back to Facebook, then created a new one (by dragging the icon from the left edge of the address bar to favorites toolbar). Presto: fixed.
Yes, I am rightly embarrassed for overlooking such a simple answer. Sometimes we in the tech biz get so wrapped up in nitty-gritty troubleshooting, we forget the software equivalent of, "Make sure it's plugged in." Or, in this case, "Unplug it, then plug it back in."
Anyway, enjoy your Independence Day (if you celebrate it), and I'll see you back here on Monday with more ah-mazing problem-solving tricks.
Contributing Editor Rick Broida writes about business and consumer technology. Ask for help with your PC hassles at hasslefree@pcworld.com, or try the treasure trove of helpful folks in the PC World Community Forums. Sign up to have the Hassle-Free PC newsletter e-mailed to you each week.