Panasonic and its subsidiary Sanyo have agreed to plead guilty to price fixing conspiracies involving laptop battery cells and automotive parts. They will pay a total of $56.5 million in criminal fines, the U.S. Department of Justice (DoJ) said.
Sanyo agreed to pay $10.7 million for the battery cells conspiracy and Panasonic will pay $45.8 million for its role in the automotive parts conspiracy, the DoJ said in a news release on Thursday.
LG Chem, a manufacturer of rechargeable batteries, has also agreed to plead guilty and to pay a $1.056 million criminal fine for price fixing involving battery cells, the DoJ said. Sanyo and LG Chem were involved in a battery cell conspiracy from about April 2007 until about September 2008, it said.
"The guilty pleas against Sanyo and LG Chem are the first in the department's ongoing investigation into anticompetitive conduct in the cylindrical lithium-ion battery cell industry," it said. Both companies conspired to fix the prices of battery cells sold worldwide for use in notebook computer battery packs, it added.
A cabal of battery manufacturers
Lithium ion batteries are rechargeable and are often used in groups in more powerful battery packs for electronic devices. While flat, or prismatic, cells are more common in cellphones or thin-and-light laptops, cylindrical cells are used to make up most removable laptop battery packs.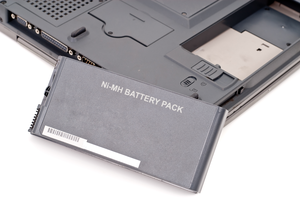 Sanyo, LG Chem and their co-conspirators agreed during meetings and conversations to price the battery packs to customers at predetermined levels and to issue price quotations to customers in accordance with those agreements, according to the charges. "Sanyo, LG Chem and their co-conspirators collected and exchanged information for the purpose of monitoring and enforcing adherence to the agreed-upon prices and took steps to conceal the conspiracy," the DoJ said.
"Pleading guilty and cooperating with the division's ongoing investigations is a necessary step in changing a corporate culture that turned customers into price-fixing victims," the DoJ added.