If you're not a fan of Gmail's new inbox sorting feature, we can show you how to change things on both the mobile and desktop versions of Google's email client in this video tech tip.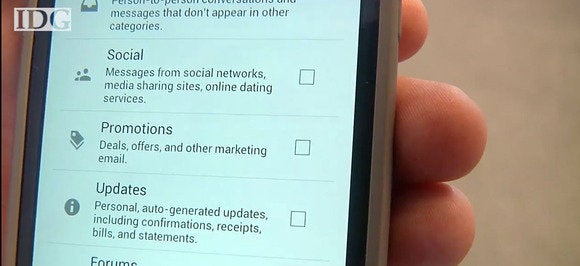 On the mobile version of Gmail, tap the Options button and go to Settings. Select your account, and tap Inbox categories. To disable sorting by the various categories—Social, Promotions, Updates, and so forth—just uncheck those boxes.
On the desktop version click on the Gear icon on the top right of the Gmail page and go to Settings. Click on the inbox tab and then check or uncheck any boxes you like. If you don't want Gmail sorting your messages, leave all the boxes unchecked. And be sure to click Save Changes before you go.
Remember: Any change you make on the desktop will sync to your mobile device, and vice versa.