DVDs are so analog. Sure, they're digitally encoded versions of your favorite movies and TV shows, but they're trapped on physical platters. If you want to watch something, you have to find the disc, slide it into a DVD player—or a computer with a DVD drive—and flip your TV to the proper input.
As DVD players leave the market and DVD drives disappear from PCs, it's time to free your films from their shiny silver prisons so they'll still be watchable in the player-free future. As a bonus, ripping your movies off the disc extends your viewing options to your phone, tablet, Roku box, game console, and more.
Once you convert your movie library to digital files, you can store those files on a server and stream them anytime, from anywhere. Media companies are slowly waking up to how convenient this is and are building services like Flixster, Ultraviolet, and Vudu, which offer DVD-to-digital conversions: Pop a disc into your PC, and the service adds it to your online account—at which point you can stream it to an app or to a set-top box.
Each such conversion will cost you a few bucks, however, and you won't be able to convert some movies (owing to studio-imposed restrictions). But you can take a more hands-on approach and accomplish the same thing yourself, spending little or no money in the process.
Get ripping
To turn a real-world DVD into a digital file that you can stream to the viewing platform of your choice, you have to rip it from the disc. As with ripping CDs, you'll copy the contents of a DVD to your computer, and then convert those contents to a cloud-friendly format. In order for this to work, obviously, you must have access to a PC with a DVD drive.
One quick caveat: Though the police won't break your door down for ripping DVDs that you already own, the process does technically violate copyright law. Still, as long as you're not sharing movies on BitTorrent or selling copies on the street, it qualifies as fair use—just as ripping CDs (which is technically legal) does.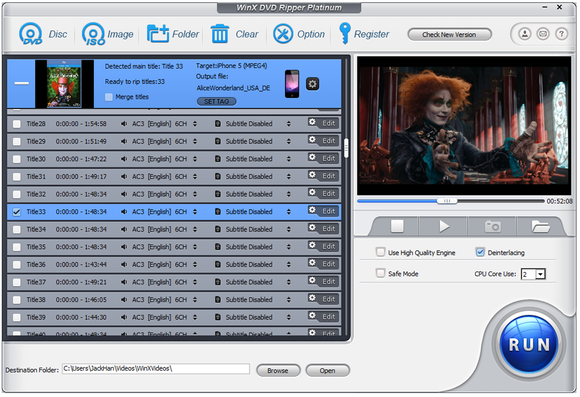 That said, you'll need a DVD-ripping utility that can remove the Content Scrambling System (CSS) or similar built-in protections that prevent straight-up copying. You can buy a commercial ripper like DVDFab DVD Ripper ($50) or WinX DVD Ripper Platinum ($40), both of which circumvent most copy protection schemes and convert the discs to the mobile- or home-theater-friendly format of your choice.
But a free option works nearly as well: perennial favorite HandBrake. It, too, converts DVDs, though it needs a little help to remove copy protection. After installing the program, you have to obtain a file called libdvdcss-2.dll, which you can download from this public archive site.
After downloading libdvdcss-2.dll, copy it to the folder where you installed HandBrake—usually C:Program FilesHandbrake. That should do the trick. On my system, adding that file enabled HandBrake to read all of the DVDs I tested, including Monty Python and the Holy Grail and Despicable Me.
Now you're ready to migrate your movies into the all-digital future. Load up HandBrake, and insert one of your DVDs into the PC. Then click the Source button, and choose the location of your disc—on my PC it's the D: drive. Be patient—it may take a few minutes for HandBrake to read the contents of the DVD.
When HandBrake has completed its preliminary work, the Source field should display the name of the movie, and the Title field should list something with a runtime that matches the movie's length. If the runtime seems way too short, open the Title drop-down menu and look for an entry that has an appropriately movie-length runtime. Now select Browse, and choose a destination and filename for the video file you're about to create—a file named with the film's original title in the Windows Videos folder would be the obvious choice.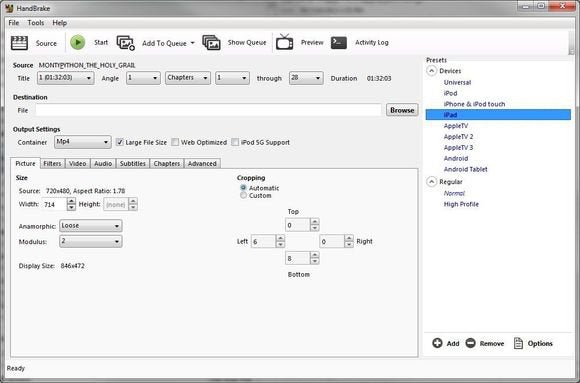 Finally, choose a preset for the conversion. If you plan to watch the movie mostly on mobile devices, select the formatting option that best matches what you have—or opt for Universal if you want something that can play just about anywhere. Click Start, and then be prepared to wait: The ripping and conversion process can take some time.
Once HandBrake finishes doing its thing, play back the final product to confirm that it looks okay. Then remove that DVD from your PC and park it in storage somewhere—you won't need it in the foreseeable future.
Get streaming
Once you've liberated your movie library, you'll want to make it available for viewing anytime, anywhere—not just on the PC that houses the files. You have a couple options at this point: You can upload everything to a remote-storage service like Dropbox or SugarSync, and then stream movies on demand to whatever devices support that service; or you can turn your PC into a media server and effectively host your own "cloud."
Using a cloud service affords you a built-in remote backup of your movie library and lets you stream videos via the service's mobile app—a nice option when you're traveling. However, a free account on Dropbox or SugarSync nets you only a few gigabytes of space, so plan to pay a monthly fee for storage if you need lots of space. What's more, it takes time to upload a big batch of movies, and you won't be able to stream them to set-top boxes. The limitations aren't terrible, but I think most people would be better off setting up a personal media server with free streaming software.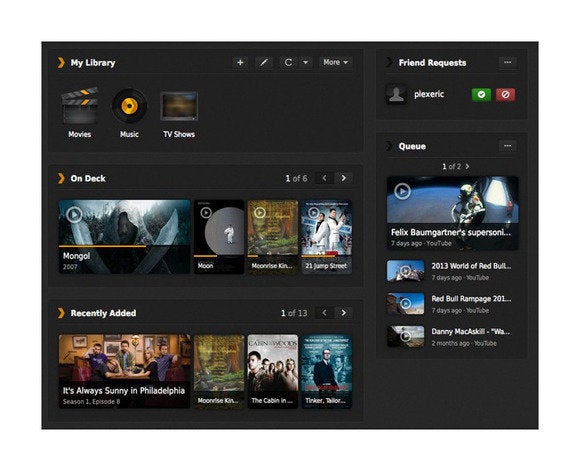 A program like Plex offers the best of both worlds. Plex indexes all of the media on your PC, and then streams it to mobile and connected devices alike—so you can watch movies on your smartphone or tablet while you're on the go, or on set-top boxes like the Roku, PS3, and Xbox.
The downside is that you need to leave your PC running 24/7, at least during the times when you want to have streaming access to your movie library. The Plex software taxes your system a bit, too, especially when it's indexing files and transcoding them while streaming.
Back in December, PCWorld's Alex Castle detailed how to get started with Plex, so I won't rehash that setup process here. Instead, let's look at pairing Plex with a Roku box so you can enjoy all of your newly ripped movies on your big-screen TV.
First, you'll want to make sure that Plex has scanned the folder containing your ripped movie files. Right-click the Plex icon in your System Tray, and click Media Manager. In the My Library section, click the plus sign, choose Movies, and then add the appropriate folder.
While Plex is scanning the contents, head to Roku's site and add the Plex channel. You'll need to be signed in to your Roku account. If you own a newish Samsung TV, an Xbox 360, a PlayStation 3, or a Google TV box, you should be able to find a Plex channel on that device as well.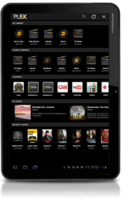 Now turn on your TV, fire up the Roku box, and flip to the Plex channel. You should have access to all of your movies! Keep in mind though, that new channels can take a few minutes to appear, and Plex can take even longer to scan and catalog your movie folder. So don't be alarmed if you don't see your full library right away. If you take the time to set up the Plex mobile device client, you should also be able to stream your movies to your smartphone or tablet with ease.
And that's it! As long as Plex is running, you can access your movies via apps and set-top boxes. You've just given your DVD library a new, cloud-savvy lease on life.