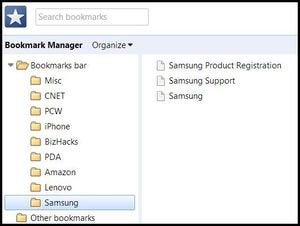 The Boy Scouts got it right: be prepared.
Whether you've just purchased a new PC or you've been using the same one for years, chances are good that at some point, you're going to need help and/or information.
This could be anything from needing to know the wattage of the power supply (so you'll know if a particular video-card upgrade is compatible) to needing a specific driver after reinstalling Windows.
That's why I've prepared this list of handy destinations you'll want to keep bookmarked in your browser. Because when the time comes, you'll be glad to have them at your fingertips.
1. Your PC's support page. This is arguably the most important link to have, because it can usually steer you to at least some of the items listed below. Start with your PC maker's main support page, then search for your particular model. Once you've found it, bookmark it—and consider it home base for everything you might need.
2. Your PC's user guide. These days it's the rare PC that comes with a printed instruction manual. Yours may have come with an electronic guide preloaded on the hard drive. But did you keep it? Do you even know where it is? Fortunately, most PC makers keep copies of the manuals online. It may be available via the support page above, or you may have to do some poking around elsewhere on the vendor's site. Either way, once you've found it, bookmark it.
3. Your PC's driver download page. As I noted last week in "The myth of driver backups," you'll definitely want to know where you can find the proper drivers for your model, just in case one gets corrupted or you need them after a Windows reinstall.
4. A user forum for your PC. When it comes to tech support, nothing beats your fellow users. Some PC makers maintain user forums where you can post questions and, hopefully, get help. If yours doesn't, head to a site like Bleeping Computer or PC Help Forum, which may not be model-specific, but do offer categorical discussion boards (like for "laptops" and "Windows 8").
5. PC World. Aw, you knew I had to include that one, right?
Contributing Editor Rick Broida writes about business and consumer technology. Ask for help with your PC hassles at hasslefree@pcworld.com. Sign up to have the Hassle-Free PC newsletter e-mailed to you each week.