Let's face it: The cards were stacked against the Surface tablet with Windows RT from the, well, Start.
Microsoft originally asked customers to shell out iPad-levels of cash for a brand-new user interface running on a somewhat anemic processor, then failed to convince third-party developers to launch apps for the new platform. Today, the Surface RT is arguably little more than a Web browser paired with Microsoft's own apps.
Well, that's the conventional wisdom, at least. But is it completely, categorically true?
We set out to find out people who purchased the Surface tablet with Windows RT—people who loved it and people who hated it—and ask them whether their opinions of the tablet have improved or diminished over time. You can find disappointment, certainly. But others have found that the Surface RT has settled into a niche within their computing lifestyle, with certain features meshing nicely with their own needs and uses.
What we most wanted to know was this: Has the Surface lived up to its promise, and if so, why? To many we spoke to, the answer is yes—and for a variety of surprising reasons.
Why buy? Productivity, not dubstep, a selling point
Most interviewees purchased the Surface RT last October, when Microsoft first launched Surface alongside Windows 8. At that time, Microsoft made the tablet the centerpiece of a "Stomp"-styled TV spot that highlighted the Surface as a sexy, aspirational piece of tech culture rather than a productivity tool. This is notable, because productivity drew many of our Surface RT–owner-interviewees to the tablet.
Take Jaime Banks, a programmer who said he bought an Apple iPad 2 when it launched—and then sold it five days after buying the 32GB version of the Surface RT. "I did this because I just believe in having the right tools," Banks said in an email.
Banks said he ended up buying what was essentially a grab bag of accessories and apps for the iPad 2, and the Surface made all these purchases irrelevant. "My Surface fills the need for all of those devices," Banks wrote. "As much as Tim Cook wants to say that [converging] a toaster and a refrigerator does not work, that is just what iPad users sometimes want… People have tried to use the iPad like a PC since it came out. I was tired of having a half solution. No matter how much I liked the iPad, it did not fill the need."
Jeffrey Roach, an IT learning architect for a small consulting company, ditched his Samsung Series 7 notebook for the Surface RT in October. When asked why he bought the Surface, Roach provided a laundry list of apps, including Microsoft Office Home and Student RT (which Microsoft bundled with the tablet), Microsoft Outlook RT, Lync, various IM clients, and other software. Roach bought two more Surfaces as well: one for his 12-year-old son, and one for his wife, for use in her doctoral studies.
"Now I use my RT for 95 percent of my compute tasks, even more so now that Outlook 2013 [is included] in the 8.1 Upgrade," Roach said via email.
"Maarten," a lawyer living in Belgium, asked that his real name not be used because he wasn't sure if Microsoft Office Home and Student RT allowed for professional use—a testament to the productivity software's utility. "My colleague bought the Surface Pro and it is not good for me," he wrote in an email. "Too heavy, battery intensive. For my main purpose (use for work on the move, and often during long flights or waits in airport lounges) the RT is absolutely the best (for me). I did not suffer from confusion with the 'full' Windows, since I knew what RT was meant to be—and frankly, it is better than what I had expected."
Strengths: Office in a long-life tablet
Of the many Surface RT customers we talked to, only one even mentioned gaming, and just in passing. Instead, nearly all found that the Surface RT delivers on what they bought it for: basic productivity, especially where Microsoft's own apps suite is concerned. And they repeatedly came back to two other strengths: the hardware itself, as well as the usefulness added by Windows 8.1 and its Windows RT flavor.
The fact that users enjoyed using Microsoft Office when they bought the Surface RT for that very purpose wasn't really surprising. But users also pointed to Microsoft's other native apps as Surface RT selling points.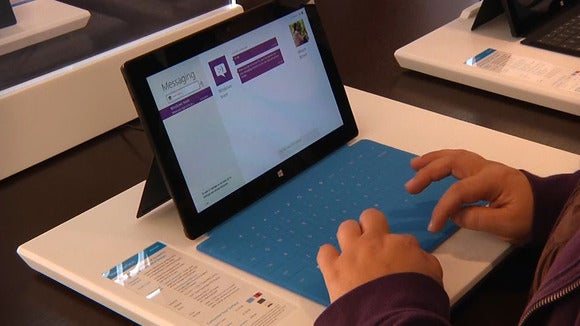 "I work on Windows 8.1 RT preview, and find it is already a good improvement over the original version 8.0," Maarten said. "The office suite completely met my expectations when working with my Type Cover keyboard. In touch mode there is still significant scope for making it more finger-friendly. Initially, I didn't like the Mail application and was waiting for the Outlook version. In the meantime, with the improvements made to it, I have actually started to like its relative simplicity and speed.
"In touch mode, on the go, the Mail app also works very well," Maarten added. "The input prediction is extremely intuitive and I find that I can form almost entire sentences by inputting at most the first letter of a word. As a lawyer, I am quite a power user of the mail and office apps."
When asked about the Surface RT's strengths, several users tied the device's design, hardware, and apps together.
"I love it for its niche: It's the only portable device that can run Microsoft Word for 10 hours between charges," said Andy Rathbone, who bought a Surface RT as the foundation for his book, Surface for Dummies.
The Surface RT uses a quad-core, 1.3GHz ARM Cortex A9 processor, and provides an estimated eight to nine hours of battery life—about double that of the Surface Pro, which uses a more powerful, power-hungry Intel Core i5 processor. Some users said that the loss of horsepower was more than compensated for by the extended battery life.
Rathbone said that he actually uses the Surface RT as a second screen—for example, loading an Excel spreadsheet via SkyDrive—while he works on a separate, traditional PC. Banks, the programmer, often explores a similar use case for his Surface RT.
"What benefits does the RT have over the Surface Pro? Longer battery, no fan or mechanical parts, does not overheat as easily," Banks said. "I did not need raw power home or away in my tablet. In those cases, I would use one of my many laptops or desktops that have all the power I need for development. What I needed was a device that was like the iPad, but that could be a PC."
Finally, there's the preview of Windows 8.1, which several users have already loaded onto their tablets. (Microsoft has said it will ship the RTM version of Windows 8.1 to OEMs by late August, meaning that general availability will be sometime after that, possibly October.) User Rob Clive said that the Windows 8.1 update really improved the Surface RT experience, and the way the soon-to-be-renamed SkyDrive cloud storage service is integrated is "fantastic."
A user named "Cole" posted his own impressions of the Surface RT on YouTube two days before PCWorld began soliciting customer opinions. In an email, he declined to give his name because of the company he worked for, presumably a competitor.
"I don't understand why everyone's calling this thing a flop," Cole said. "Yeah, I get that if you compare it to your iPad or your Android tab, fair enough, you get more apps. But with this thing it's more useful than all those tablets put together. I actually bought it because of the price drop, but I'm actually pleasantly surprised with it, and I just love using it every day."
Weaknesses: We could sure use some more apps
Unsurprisingly, the lack of apps topped the diverse list of complaints. While the addition of Windows 8.1 seemingly lit a fire under developers, a PCWorld analysis shows that one current Windows Store strength is games, a category that's not important to the customers we interviewed. Meanwhile, the Windows Store still lacks several top-tier apps that are available for other platforms.
But one of the issues that Microsoft will have to address concerns basic functionality. Rathbone said that lack of driver support, along with decent apps, is a weakness. "Even the built-in Mail program doesn't support something as basic as POP," he added.
A user who identified himself as "gscratchWRT," the handle he uses on Microsoft's own forums, said that he had won the Surface RT in a contest, and had no expectations when receiving the device. He had intended to carry it as a replacement for a full-size laptop on business travel, a goal he said he has come close to. But the lack of a Cisco VPN and the inability to connect to his Windows domain held him back, he said.
Living in Europe, the lack of Spotify and Sonos music apps frustrated "Maarten," who said he turns to his Apple iPod instead. He said he uses Bento and the Wall Streel Journal app, and enjoyed running them in full-screen mode. But the real problem for him, he said, is simply how slowly Internet Explorer runs.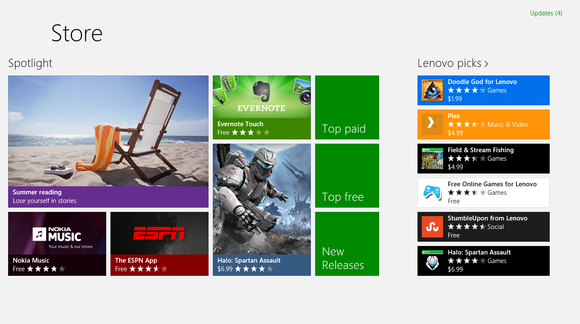 "My main irritation is the slowness of IE for RT," Maarten wrote. "I feel I lose a lot of time. It is always a delight to be back at Firefox with ad-block. For a device that is built for mobile access, this should not be the case. IE is the weakest link in the chain—its slowness irritates. Let Firefox make an app."
Roach, the consultant, also said he had noticed how slow the Nvidia Tegra 3 processor ran, and would welcome an active digitizer like the one that comes with Surface Pro.
Hoang Long Tran wrote to say that he would never use a Windows RT device again.
"After using it for a few months, I was very disappointed because I found there were a lot of system errors that happened due to the updates that Microsoft provides," wrote Tran. "For example, after an update, sometimes my Surface RT couldn't be woken up from sleeping and I [would] need to press the power button for a few seconds to restart the device. When the Touch Cover sometimes does not function, I have to remove it and attach it to the Surface again to make it function properly."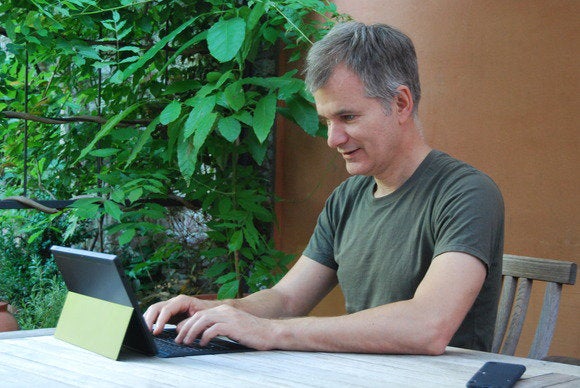 Is there a future for the Surface RT?
Tran, obviously, is not in the market for another Surface RT. But Maarten said he would buy another, and Roach and Banks said that they already had. "One is enough," Rathbone, the author, replied.
Most agreed that the new, 30 percent discount in pricing played a role. "Not sure, I might wait for the next generation devices," Rob Clive said, when asked if he would buy another Surface RT. "I do believe Microsoft needs to keep the price low, as they are not, in my opinion, ready to go head to head with iPad," he said.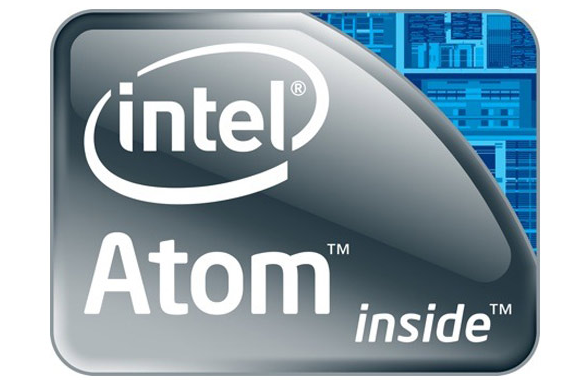 It's still unknown whether Microsoft will manufacture a next-generation Surface RT, which would indirectly indicate the fate of the Windows RT operating system in general. Intel is set to release its next-generation "Bay Trail" Atom processor this fall, a chip that can run both Windows 8 and Android natively. If Microsoft did refresh its basic Surface model with Bay Trail, it wouldn't really need Windows RT. Nevertheless, it would likely sell its stock of current Surface RT tablets at a steep discount.
Generally, if a customer liked the Surface RT, he or she seemed to think that the Surface RT, and Windows RT, had a future. That's helped quite a bit by Windows 8.1, they said.
"Yes, there is a future for RT," Roach said. "I do believe we will see Windows Phone and RT merging into a single ARM [offering]. The hidden value you're looking for is the fact that in roughly the same form factor of an Android or iPad, I get a fully functional tablet that also is fully compatible to use with Office. The pundits are always singling out the app situation but honestly with Office and IE I can do 100 percent of what the other two eco-systems use apps to accomplish."