At a Glance
Expert's Rating
Pros
Organizes all your games in one place
Makes streaming with Twitch easy
Easily ranks your play time and offers rewards
Cons
The desktop widgets are based in a web browser
Can't reorganize friends' lists as you can on Steam
Our Verdict
Raptr is the perfect place to store all your gaming data and lord your stats over your friends, and the desktop app adds tasty extras.
Social networks are great for family and friends to share their favorite details of life, but there aren't enough places specifically for gamers to congregate. Gamers need a place to use a handle instead of a name and emphasize gaming skills over baby pictures. Social network Raptr connects all your gamer friends in one place, stockpiles a ton of gaming data, and ranks you among the masses. In the latest version of Raptr's PC desktop app, you can show off your skills to the world with the newly integrated video streaming feature via Twitch.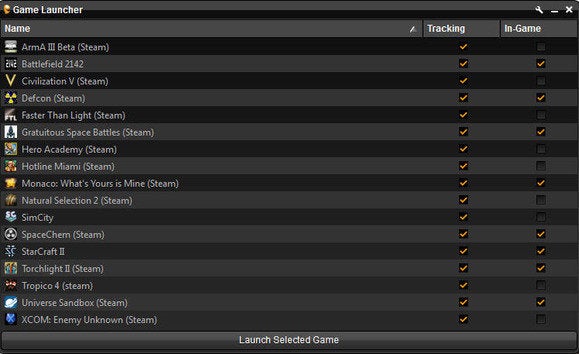 Raptr tracks your Xbox, Playstation, Steam and other various games installed on your hard drive. Just add your PSN, Steam, and Xbox Live accounts and use the game scanner to find everything not in your Steam library. It's ridiculously easy, and it imports all your playtime and achievements automatically. While on the PC, the Raptr Game Launcher can launch any game you have installed, whether DRM-free or through Origin or Steam. It's like the mega-Steam, perfect for the organized aficionado.
Raptr comes with a desktop-based dashboard packed with robust widget options that you can be activate while in a game, much like the Steam overlay. Most of these launch into Raptr's own little Web browser and display things like Gmail, popular gaming sites, social networking sites, and YouTube. You can also take screen shots and, of course, open your Raptr-related profile and games page.
Perhaps the most exciting feature, and the newest included widget, is the ability to stream video via Twitch—no extra software needed. Simply log in to Twitch via Raptr, and your stream automatically starts up with the touch of a button. You can manage the stream, share it via social networks, and participate in the chat without having to leave the game. This is a welcome feature that is incredibly helpful to anyone who wants to jump in on the popular pastime of video game streaming.
Like a competitive game, Raptr scores and ranks you against everyone else on the service after every game session. The more you play and earn achievements, the better you rank against everyone else. Even if you're looking at just your own stats, you can work your way from Newbie to Elite. After each game session, a little popup informs you of your progress and your rank. It's a fun meta game.
You can get some pretty sweet stuff from Raptr just by playing your games. The Rewards feature offers things like cosmetic items, coupons, DLC, and special offers for completing requirements in game. Most of the requirements revolve around being a certain rank in a game, having a verified email, and installing the desktop app. It's a fun little incentive that only expands that meta game mentioned above.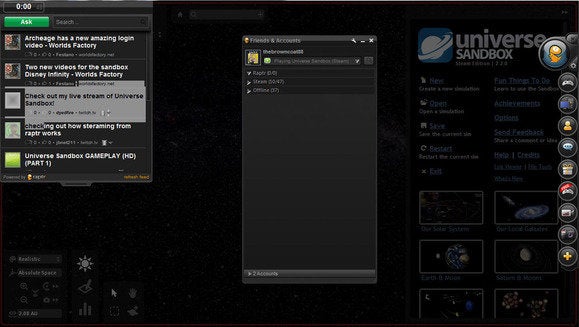 Raptr has a lot to offer gamers, whether they're casual or hardcore. The streaming feature alone is worth the free download, but the fact that it's great for organizing your game library and tracking your gaming statistics while ranking you against your peers makes it the perfect gaming social network tool.
Note: The Download button takes you to the vendor's site, where you can download the latest version of the desktop app.