Lenovo's CEO said Thursday that he expects the market will gradually move away from entertainment-focused tablets in favor for convertible PCs, which he said can strike a balance between the functions of touch-based tablets and the productivity of a laptop.
"From our competitor's recent earnings announcement, you can find that the emotional attachment to tablets has gone down," said Lenovo CEO Yang Yuanqing in a Thursday conference call.
While he did not name the specific company, Yang appeared to be referring to Apple and how it sold 14 million iPads in the last quarter, a figure well below Wall Street's projections.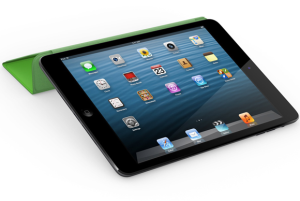 During the quarter, Apple also saw its tablet market share dropto 50.4 percent, according to research firm IDC. But Apple's iPad sales are expected to pick up with the release of the iPad Mini and the fourth-generation iPad, IDC added.
Lenovo's CEO, however, questioned whether consumers would continue buying tablets. In another apparent reference to Apple, Yang said people would think seriously about buying a tablet from an expensive brand with less innovation than before when they could buy a more powerful convertible PC.
"I think the market will become more realistic in the future," he added.
With the arrival of Microsoft's touchscreen-friendly Windows 8, Lenovo is launching two convertibles under its IdeaPad Yoga family and the devices work as laptop/tablet hybrids. "I still believe the Yoga type of convertible is more usable, more user-friendly," Yang said. "Definitely that's the better product. That will be the future of the PC."
But at least in the short-term, PC convertibles are expected to be priced higher than tablets, according to analysts. Lenovo's IdeaPad Yoga 13 starts at $999.
Outside the PC market, Lenovo is seeing success selling smartphones in its home market of China. The company sold 7 million smartphones in the previous quarter, with its market share in China reaching second place behind Samsung, according to research firm Canalys.
Last quarter, Lenovo began launching smartphones in the emerging markets of India, Indonesia, Philippines and Vietnam. After expanding into emerging markets, Lenovo will then move on to sell handsets in mature market including the U.S. and Europe, Yang said.
Yang noted that its smartphone business in China has yet to make a profit. "Our strategy is to achieve a critical share first, and then drive profitable growth," he said. "I believe in just a couple of quarters, (Lenovo's) smartphone business in China will also reach that stage."
Note: When you purchase something after clicking links in our articles, we may earn a small commission. Read our affiliate link policy for more details.