It was just a few weeks ago that a $249 Chromebook appeared courtesy of Google and Samsung, but on Monday that already-low price point dropped even further.
Google and Acer today announced the brand-new Acer C7, a Chromebook priced at just $199.
Powered by an Intel Celeron 847 processor and equipped with 2GB of DDR3 memory, the new device will be available to U.S. customers starting tomorrow on the Google Play store, at Best Buy stores, and on BestBuy.com.
In the United Kingdom, it's available on Google Play, Amazon UK, PC World, and Currys; "we're working hard to bring it to more countries soon," wrote Sundar Pichai, Google's senior vice president for Chrome and Apps, in a Monday blog post.
An 18-second boot time
The Acer C7 weighs just slightly over three pounds and measures a mere one inch thick, yet it features a full-size keyboard, a fully clickable trackpad, an "extra bright" 11.6-inch display, and a battery life of more than 3.5 hours.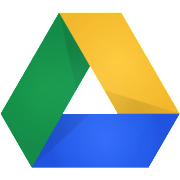 The nimble device boots up in 18 seconds and resumes instantly; bundled storage includes a 320GB hard drive and 100GB of free storage on Google Drive for two years.
Built-in security features come with the Acer C7 Chromebook, and automatic updates ensure that consumers stay current. Integrated 802.11 b/g/n WiFi, meanwhile, lets users quickly connect to hotspots and wireless networks.
A built-in HD 1.3MP webcam, LED indicator, and microphone make the C7 well-suited for video conferencing as well as capturing video and photos for sharing online. Targeting frequent travelers, the device also enables users to get online at 30,000 feet with 12 free Gogo in-air internet passes, valued at $150.
The Linux-powered revolution
This has already been the year of tiny, inexpensive Linux-powered devices, as I've noted on several occasions before, and this latest Chromebook–Chrome OS, after all, is Linux-based as well–just expands the options even further.
The digital divide is surely shrinking with every new release, even as manufacturers riding this new wave of devices revel in the control they get over their own offerings.
Looking for a new, Web-based PC? This Acer machine may just offer one of the best price points so far for a Windows-free device.
When you purchase through links in our articles, we may earn a small commission. This doesn't affect our editorial independence.