PC gaming is primed for a renaissance—or at least a reinvention—like we haven't seen since the advent of 3D acceleration in the late 1990s. For this, we can thank the mobile revolution and all its attendant technologies. Game developers can now tap into accelerometers, touchscreens, and the cloud to add new features and gameplay scenarios. And even Microsoft's comprehensive approach to Windows—merging desktops, tablets, and smartphones under a common code base—is changing the ways in which game creators should approach their work.
All of these developments were made patently clear at the recent Microsoft Build conference. Justin Saint Clair, a Microsoft business development manager, stood before an audience of game developers and encouraged them to reset their approach. Don't just think about graphics, themes, and plot lines, argued Saint Clair. The first question every developer should be asking is, "What is a PC?"
The very definition of the term "personal computer" has been upended over the past few years, and now PC gaming looks to be catching up at last. We're no longer bound to keyboard and mice. We're no longer even bound to playing the very same game—or the very same campaign within a single game—on the same device. In this article, I'll walk you through all the new use cases that game developers are exploring. The fruits of their labor will become manifest in all genres of PC gaming, from the casual titles we play on tablets to the deep, textured 3D extravaganzas we download from Steam.
One game, multiple manifestations
When the iPad launched a couple of years ago, the tablet quickly redefined the rules of video gaming. Thanks to its built-in accelerometers and touch sensitivity, the iPad became both a game screen and a game controller. Not only could we tilt the tablet to, say, control a car's steering in a driving game, but we could also use our fingers to directly manipulate the gameplay action.
But that was the state of the mobile gaming art in 2010, and simple accelerometer and touch tricks are now considered a given. In 2013, Microsoft will be encouraging developers to imagine tablet gaming experiences that extend beyond the tablet—in essence, single games that manifest themselves in different, creative ways across a variety of devices and platforms.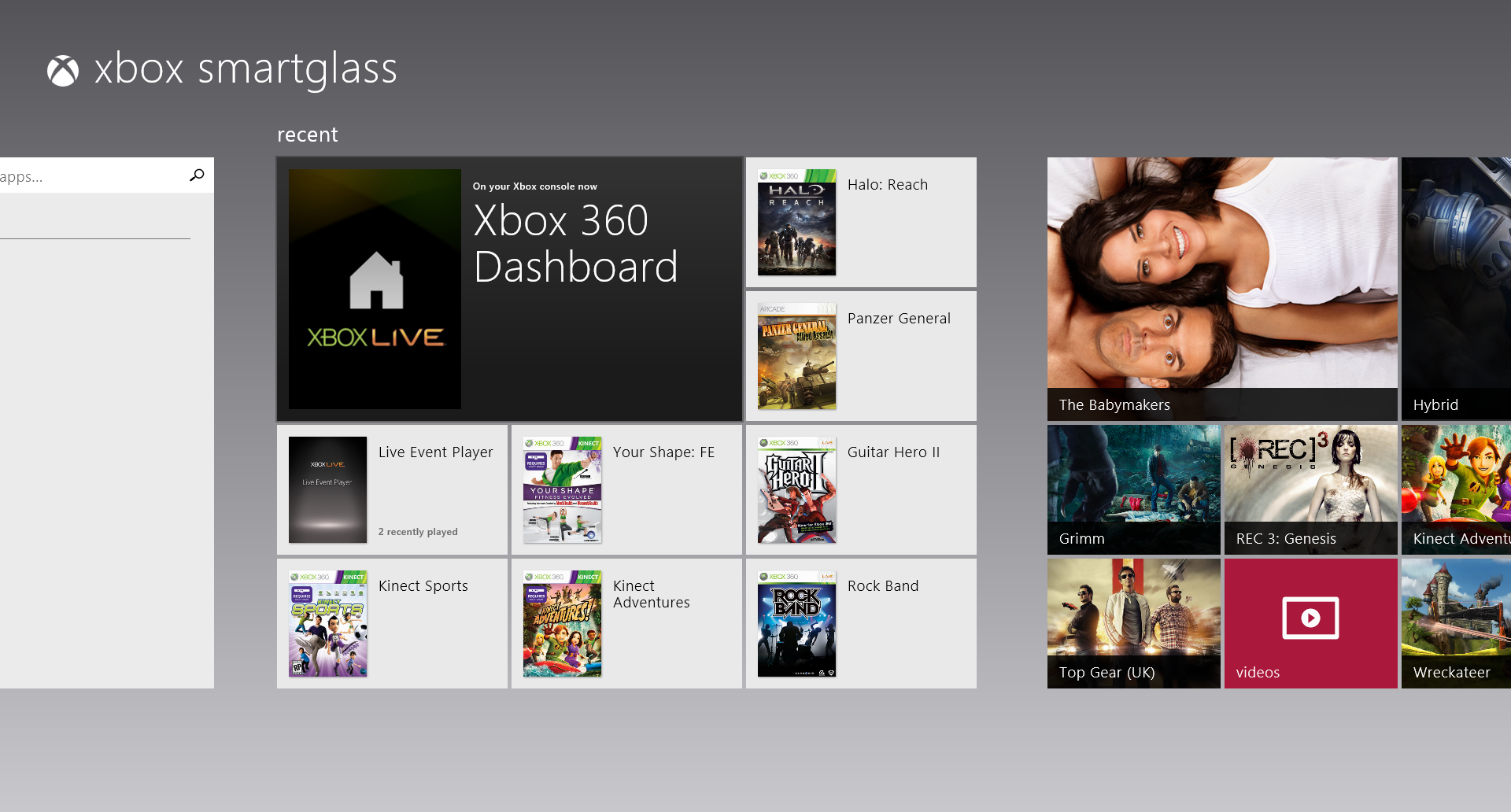 Microsoft is working on APIs that allow developers to create a single game that plays more or less similarly on PCs and tablets, but with different control schemes and less-demanding graphics for tablet iterations. For example, the Xbox Live multiplayer API will live on both Xbox and Windows, allowing developers to build seamless multiplayer games that span platforms. Another Microsoft development path taps into the "second screen" approach, in which a single game leverages both your big-screen TV and a tablet—a scheme that's already being realized on Windows 8 tablets running the Xbox SmartGlass app. The Xbox 360 racing game Forza Horizon, for instance, lets you (or a friend) view highway maps on your tablet, while you continue to steer the car with your console's button-oriented driving interface. In effect, the tablet allows you to have a second person in the "passenger seat," helping you with navigation.
Microsoft is also taking advantage of its Windows runtime platform (the underpinning of all Windows 8 Store apps) along with Xbox Live networking features to iterate a single game franchise in unprecedented ways. Take, for example, the Mass Effect series of sci-fi third-person shooters. Mass Effect 3 is already a big single-player hit on the PC, but now a companion game, Mass Effect: Infiltrator, is available for iOS, and both titles tap into the franchise's cloud-based "Galaxy at War" system. The upshot? In Infiltrator, when you gather intelligence data, your achievements will improve your "Galactic Readiness Rating," which is integral to the PC game.
Of course, the cloud offers simpler benefits as well. Imagine firing up a game on your PC, playing a few minutes, and then saving your progress to Microsoft's servers. Later, you're in a hotel room in a distant land, where you load an iteration of the same game on your tablet, and continue where you left off. Such a scheme is already available in the desktop PC gaming titles Mass Effect 3 and Dirt Showdown, but you can expect more deployments to follow. It's also worth noting that even simple Microsoft Store apps keep their status and save games in the cloud, ensuring that the whole lot of them offer seamless starting, stopping, and restarting regardless of your physical location and of which Windows 8 device you're using.
At the Build conference, Microsoft's Saint Clair also shared a new vision of online multiplayer gaming. He encouraged developers to imagine a single multiplayer game on PCs, Xbox 360 consoles, and Windows 8 tablets—three different platforms, but with players engaged in exactly the same online environment. This model is already available in Hydro Thunder Hurricane.
Then there's the LAN party, which is begging for redefinition. Today's LAN party typically involves every player lugging a bulky PC or beefy gaming laptop to a common location, plugging in a bunch of cables and switches, and joining a multiplayer server. But Windows 8 running on mobile devices could dramatically reduce a bunch of logistical pain points. As Saint Clair asked, "What happens when everyone in the house has a tablet?"
The tablet changes everything
Tablet gaming isn't just PC gaming with touch control tacked on. A good tablet game will also recognize a suite of behaviors and technologies specific to modern mobile devices: touch gestures, of course, but also accelerometers, GPS, near-field sensors, gyroscopes, and more. Windows Runtime—Microsoft's new development platform that unifies PCs, tablets, and even Windows Phone 8—incorporates all of those possibilities, enabling game developers to take advantage of new mechanics and models. As a result, any developer who is comfortable with Windows Runtime can tap into gameplay dynamics as rich as anything we see deployed on iOS.
But although tablets are rich with creative development opportunities, they often drop the ball in pure performance. Tablets and hybrid devices don't offer the raw CPU and GPU firepower of a good desktop PC, and this is a limiting factor that all traditional PC gaming developers will have to respect. Making matters worse, the GPUs inside current-generation Windows RT tablets and Windows Phone handsets don't support the full range of DirectX 11 features available to desktop PCs with modern graphics cards. Game programmers will need to ensure that Windows 8 Store games will work in Windows RT using only Direct3D 9 in their 3D content.
That doesn't mean games will look terrible on tablets, however. Low polygon counts and low-resolution textures don't look nearly as bad on small tablet displays as they do on a large desktop display. Also, many of the games built for sale on the Windows Store will be lighter, casual fare, so performance problems likely won't be a major factor.
Minesweeper: A prime example
The updated version of Minesweeper is a shining example of a casual game that takes full advantage of the new features Windows 8 enables.
The original Minesweeper, of course, has been available for free in every version of the OS since Windows 3.1; this single game is probably responsible for more lost productivity than any other title, except perhaps Solitaire. Microsoft wanted to completely reimagine Minesweeper and make it a showcase for what a Windows Store game could be. To that end, Microsoft hired experienced casual game developer Arkadium, and the new version of Minesweeper adds much more than just simple touch control.
First off, the game no longer runs in a window. It's now a full-screen app suitable for tablet devices, but it still works well on a desktop PC. Arkadium also added a new skin, the garden theme. Beyond that, the revamped game also has a new Adventure mode in which you explore a set of caves with a cartoony character.
Unlike in the Minesweeper of yesteryear, you don't need to clear or mark every tile to pass an Adventure level. In fact, there's no single "perfect" way to complete a level: You can explore every inch to maximize the amount of gold you collect, or you can simply find the quickest route to the exit. It's your choice.
Racing through an Adventure level without uncovering or marking most of the tiles nets you a lower score than exploring the level more thoroughly. Monsters and other obstacles block your travel along the way, but you also pick up tools and weapons to ease navigation.
In total, Adventure mode changes Minesweeper from a simple clear-the-map game into a sort of "roguelike" in which you explore levels and overcome challenges to get through a maze. The game also incorporates social media sharing: Each time you complete a level, you have the opportunity to share your accomplishments.
Minesweeper also adds the social dimension of daily challenges and achievements. Daily challenges let you collect virtual currency for earning badges, and hold the promise of an unspecified prize. But these challenges are also saddled with advertising. Yes, in-game advertising has come to Minesweeper, usually in the form of short video clips or clickable hotspots that take you to an external site. This commercial element—along with the limitation of not being able to run Minesweeper in a window—definitely reduces the game's fun factor. Still, there's no debating that the new social elements show how Microsoft is trying to advance even the Windows platform's most rudimentary games.
Enhanced desktop games on Windows 8
The Windows desktop is still a big part of any Windows 8 system, including tablets and hybrid PCs running the new OS. All-in-one PCs with touch capabilities are gaining prominence in the Windows 8 desktop hardware landscape; and some higher-end all-in-one PCs, such as the Dell XPS One and Lenovo A720, include discrete GPUs, which allow them to run more 3D-intensive titles.
Even desktop games can benefit from additional features built into Windows 8, such as the enhanced touch interface. Intel has worked with a couple of key developers to bring touch to desktop games. Firaxis added touch, including support for gestures, to Civilization V, one of the biggest strategy titles of the past year.
At least one desktop PC game, Wargame: European Escalation by Eugen Systems, was developed from the ground up for touch. Eugen's first game, R.U.S.E., supported touch under Windows 7, but the interface was a little obtuse. In contrast, the top-down map interface of European Escalation—a real-time strategy game that takes place in a hypothetical war between the 1980s superpowers in Europe—offers tiles, rather than small buttons, as the main selectable user interface elements. Touch select and other gestures also work as expected.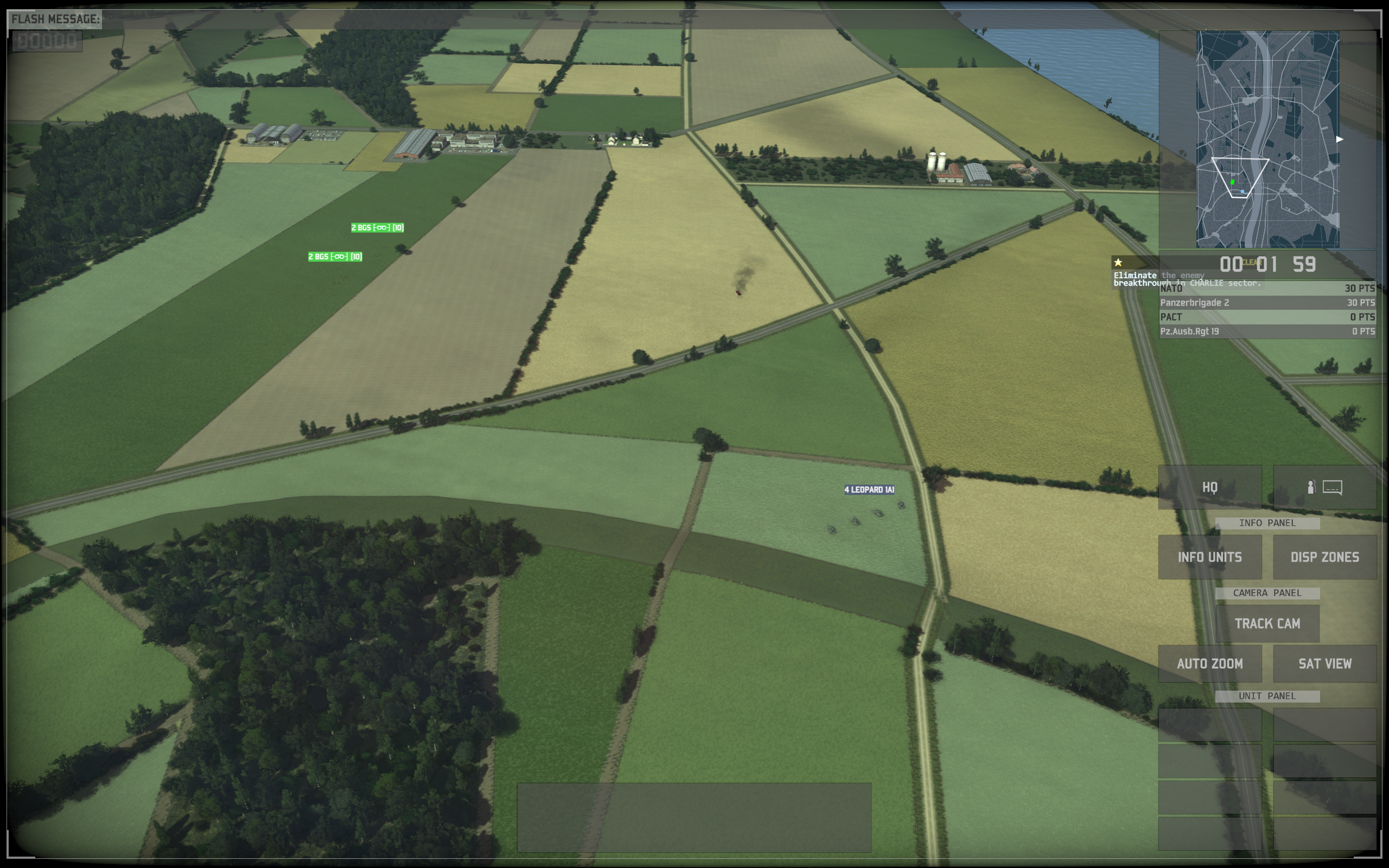 Both Civilization 5 with touch support and Wargame: European Escalation work well with Windows 8. European Escalation, like Eugen's earlier game, will also work with touch-enabled Windows 7 systems.
Interestingly, both games have also been optimized for Intel's integrated HD 4000 graphics, so their performance should be adequate on Ultrabook-class hybrids and tablets. That's a reality that all game developers will face going forward: In raw performance, the graphics hardware on these sleek systems currently doesn't measure up to discrete graphics cards on desktop PCs.
A new generation
Windows 8 and Windows RT have arrived, and with it, the new generation of Windows Store games. Many of these games will be built on JavaScript, HTML 5 canvas, and Microsoft's XAML core languages, allowing easy porting between mobile and PC platforms. Higher-end titles will continue to be developed in more traditional languages.
More important for users, new gaming experiences are emerging. With many Microsoft Store apps, you'll be able to transition easily from your game when you're moving from one platform to the next. The widespread adoption of Windows 8 games on mobile devices such as Ultrabook hybrids and pure tablets will encourage the spread of certain gaming genres that have had modest traction, such as location-based or augmented-reality titles. New sensors built into tablets and hybrid laptops will allow game designers to build new control types into games, which in turn will give them the ability to create new types of games.
Although Apple iOS fans will no doubt snort, suggesting that such features have always been available on iOS, relatively few cross-platform titles exist between iOS and Mac OS. Plus, Apple's laptops seem to be evolving toward higher-end display technology, but aren't adopting touch as a key part of that OS.
The new generation of Windows games, on the other hand, will integrate titles on desktop PCs, laptops, smartphones, and even Xbox consoles, creating new experiences for users of all kinds of games, ranging from the very casual to the hard-core. It's going to be exciting to see what games emerge, given the plethora of platforms and sensors, all running on a common platform.