The Microsoft Store will start Black Friday earlier than most retailers by kicking off its sales extravaganza online on Thanksgiving Day starting at 12 a.m. Pacific time. It's not clear if there will be a difference between the sales online on Thursday and those at Microsoft Store locations on Friday morning. Most of the deals run through November 25.
Thursday madness
Other retailers are also getting an early start on Black Friday. Amazon is already offering some Black Friday deals online. Best Buy will introduce a number of Black Friday online-only deals on Thursday, and Walmart is also offering its Black Friday deals online starting Thursday. Walmart will also open its doors for Black Friday starting at 8 p.m. Thursday local time, and Target will open at 9 p.m.
Not a stunning preview
You can check out a preview of the Microsoft Store's Black Friday deals on the retailer's website, but it's hard to say whether Microsoft is offering a bunch of good deals. You can pick up a three-month subscription to Xbox Live Gold for $13, nearly half price. There will also be Xbox 360 games for up to $35 off. Cheap video games could be a good bet, but you can find similar deals at practically any big box department store such as Best Buy, Target, and Walmart, not to mention Gamestop.
Office bust?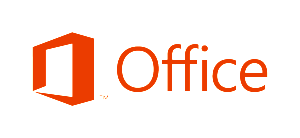 There will also be $100 versions of Microsoft Office Home and Student 2010 and Office for Mac Home and Student 2011, saving $50 off the regular price for both. The problem with Office 2010 deals this year is that Office 2013 is on its way for Windows PCs in early 2013. Unlike previous versions of Office, you can buy a subscription for $100 per year that lets you install the software suite on up to 5 devices. Plus you get a ton of other goodies including 60 minutes per month of Skype calling credits, 20GB of extra SkyDrive space, and the right to use temporary versions of Office at public PC workstations.
Microsoft is also offering as a Black Friday deal a second Surface cover (touch or type) for $50 off when you buy a Surface bundle. However, that deal won't be available until Friday, and the retailer isn't clear about what a "Surface bundle" is.
Other Microsoft Store Black Friday deals are harder to judge such as a $400 Acer Aspire V5 regularly priced at $600 and a $700 Vizio 14-inch Ultrabook regularly priced at $850. The Microsoft Store is currently selling a number of Aspire V5 models, but not one that normally sells for $600. The retailer isn't currently offering any Vizio Ultrabooks either. It's hard to know whether either notebook will be worth buying until we have a better sense of the specs. The Microsoft Store is also offering Xbox 360 bundles starting at $150, but so are a number of other retailers. Target on Friday will be selling a $200 Xbox 360 Kinect bundle and it seems unlikely the Microsoft Store would be offering a better deal than that.
Of course, that may be part of the problem for Microsoft. The software giant's retail locations compete with a wide range of stores offering similar products at varying price levels. Microsoft probably has to be very careful not to undercut deals at Best Buy, RadioShack, and Staples so as not to scare off its distribution and manufacturing partners – a problem that Microsoft's Surface tablet has highlighted.
Nevertheless, if you have nothing better to do early Thursday morning or just want to see if Microsoft will be offering any good deals, you can check-in with the Microsoft Store starting at 12 a.m. Pacific/ 3 a.m. Eastern on Thursday.
The Microsoft Store early bird Black Friday opening was first reported by Hot Hardware.