Hard on the heels of the news that the old GNOME 2 desktop is coming back by popular demand, the Cinnarch project late last week announced that its new Linux distribution combining Arch Linux with the alternative Cinnamon desktop environment has now reached beta.
Cinnamon, of course, is a fork of the GNOME Shell interface launched by the Linux Mint team last December as a more traditionally flavored option for users not fond of the mobile-inspired Unity or GNOME 3.
"Here it is, a new release of Cinnarch Live, and with it, Cinnarch becomes a project in Beta stage," wrote project lead developer Alex Filgueira in an announcement on Thursday. "I think it is time, and Cinnarch is stable enough to be beta now."
A new LibreOffice installer
Though Arch Linux is often considered a Linux distro best-suited for experienced users, it ranked No. 3 in popularity in at least one user survey earlier this year, topped only by Ubuntu and Linux Mint.
On DistroWatch, it's currently in the No. 7 spot.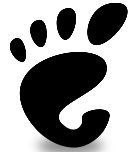 New additions in this Cinnarch 2012.11.22 beta release include Nemo as the new default file manager (chosen by the community, Filgueira says), an improved command-line interface installer, a new LibreOffice installer, expanded multilingual access, and the option to install GRUB2 or any UEFI bootloader.
A new, graphical installer is apparently still down the road for this rolling release distribution.
The traditional desktop
It's particularly interesting to see Arch's combination with Cinnamon given that Sabayon Linux made a similar move earlier this year. Sabayon, in fact, also just recently launched an edition featuring MATE, the fork of GNOME 2.
It's all further proof of users' love of the traditional-style desktop, I believe. I can't wait to see where things will go from here now that GNOME 2 is on its way back.
Meanwhile, if you're interested in giving this new beta release a whirl, it's available as a free download on the Cinnarch site.