The Fedora Project on Tuesday announced the long-awaited beta release of Fedora Linux 18, complete with numerous improvements for users, developers, and systems administrators.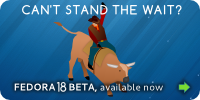 Several delays beset the project during this release cycle following the release of Fedora 17 back in May, but the final version of the Red Hat-sponsored Linux distribution–code-named "Spherical Cow"–is now due in January.
I had a chance on Monday to speak with Robyn Bergeron, Red Hat's Fedora project leader, about the new beta release and what it will bring to desktop and business users. Two new features, in particular, stand out.
1. A brand-new installer
Fedora has used the Anaconda installer for some time already, but for this release the project team totally rewrote it "from the ground up" so as to make it easier for a wide range of users, Bergeron told me.
"In the past, it wasn't a scary experience to install Fedora if you were an experienced Linux user, but someone converting over would see stuff about partitioning, etc., and that might be frightening to them," she explained.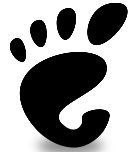 The rewritten installer interface, however, now offers "a new experience that's definitely geared toward flexibility," she added. "It will be a much smoother, more user-friendly experience for them."
Small business users are likely to be among those who will benefit, Bergeron pointed out.
"For small businesses, which may not have a full-blown IT department, this will definitely lift a lot of the knowledge burden off of them," she said.
2. A traditional GNOME desktop
The world of Linux desktops may now include prominent mobile-inspired options such as Ubuntu's Unity and GNOME 3, but it's become patently clear that many users still yearn for a more traditional style desktop.
Just recently we saw a beta release of the new "Cinnarch"–which adds the traditionally flavored Cinnamon desktop to Arch Linux–as well as the GNOME project's announcement that the classic GNOME 2 desktop is coming back by popular demand.
Now, this beta version of Fedora 18 adds a MATE option for the first time, giving users the ability to get a classic interface through this GNOME 2 fork.
GNOME 3.6 serves as the default desktop in Fedora 18, but updates have also been made to the KDE, Xfce, and Sugar desktop environments.
Given that it's still a beta version, this new Fedora 18 release is not intended for production environments, of course. If you're interested in checking it out or helping to test it, however, it's available now as a free download.