Gmail users will soon be able to share documents stored in Google Drive without leaving the Gmail interface. Drive, and Google Docs before it, have always allowed users to share links to files using Gmail. But users have always had to share files from the Docs/Drive interface and never Gmail's, until now.
The ideal part of sharing files from Drive, or similar services such as SkyDrive, is that there is only one copy stored online. So if you or someone else on the email thread makes changes to the shared document, all of the message thread recipients will see the changes the next time they see the document online.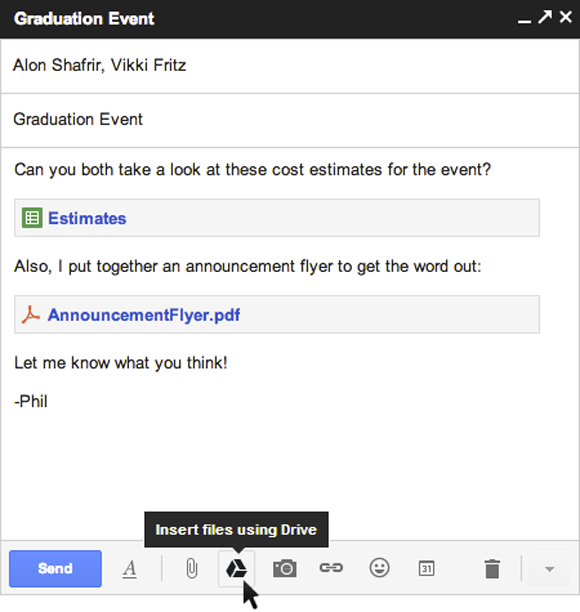 To use the new Drive integration you have to opt in to Gmail's new compose windowthat rolled out as a preview feature in late October. At the bottom of the new compose window you will see a Drive icon next to the attachment option. Clicking the new icon lets you insert a link to any file you have stored on Drive. The link will appear in the body of your message as the file name and a small icon indicating the file type such as spreadsheet, PDF, text document or presentation. To get the new compose interface, click "compose" inside Gmail and then select "new compose experience."
Permissions detector
If you are sharing a file with someone who doesn't have permission to view the file, Gmail will prompt you to change the file's permissions so that everyone in your message thread can access the document. This feature also works if you just paste a Drive link into Gmail without using the new feature that lets you add from Drive.
Big files? Big deal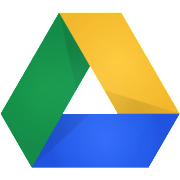 Google is also bragging that the new functionality lets you share files that are as large as 10GB. The company says the 10GB file limit is 400 times larger than the limit of 25MB for traditional Gmail attachments. But this point is essentially meaningless since you are only sending e-mail recipients a link to the file, not the bits of the file itself. If you sent a link to a 20GB file stored on a service other than Drive– the maximum file limit for non-Google Docs file formats stored on Drive is 10GB – you'd be sending your recipients a file more than 800 times the maximum size of traditional e-mail attachments. Does that fact matter? Nope, not really.
The new Drive-Gmail integration is currently rolling out to all users, so if you don't see it yet, you should receive the new functionality in the coming days.