Windows device sales in the U.S. including desktops, notebooks, and tablets are not getting a boost from the October 26 launch of Windows 8, an online report says. Notebook sales were down 21 percent during the first four weeks of Windows 8 general availability compared to the same time period in 2011, according to market research firm NPD Group . Desktop sales did a little better than laptops during that time dropping just 9 percent year-over-year. Overall, Windows 8 devices accounted for 58 percent of all Windows device sales in the U.S. between October 21 and November 17, 2012, NPD said.
[RELATED: Windows 8: Does its 1-month report card read pass or fail? ]
Nobody's touching Windows 8 tablets
Perhaps most troubling for Microsoft and device makers is the relatively lackluster reception thus far to Windows 8 tablets. Sales for one-panel touch slates running Windows 8 were almost non-existent during the launch period making up less than one percent of all Windows 8 device sales, NPD said. That's problematic for Microsoft, since the marquee feature of Windows 8 is the new touch-friendly start screen designed to appeal to tablet users.
However, NPD's numbers did not take into account sales of Surface RT, a Windows 8 tablet designed and sold exclusively by Microsoft. Steve Ballmer, Microsoft's CEO, earlier in November said Surface RT sales were modest. Varying retail availability of Windows 8 tablets, as some critics have noted, may also be contributing to poor sales of Microsoft-powered slates.
Android and iOS tablets, meanwhile, continue to explode in popularity. A recent IDC report said that worldwide tablet shipments grew by nearly 50 percent between July and September compared to the same time frame the year previous. IDC and PCWorld are both owned by International Data Group.
NPD cautions not to read too much into its numbers and that Windows 8 can't be called a dud just yet. "It's still early to place blame on Windows 8 for the ongoing weakness in the PC market," Stephen Baker, NPD's vice president of industry analysis, said in a statement. Baker noted that the holiday shopping season, which began last Friday, could boost Windows 8 sales as gift buyers look to put shiny new laptops and tablets under the tree this year.
No surprise
Despite the negative findings, NPD's report is not surprising to PC industry insiders. Earlier this year both Dell and Hewlett-Packard predicted Windows 8 would not boost PC sales until 2013.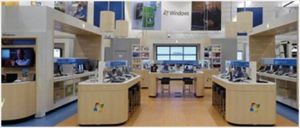 NPD's findings do, however, add more fodder to the current debate about the popularity of Windows 8. Microsoft on Tuesday announced it has sold a combined total of 40 million Windows 8 licenses worldwide, and it didn't take long for pundits and analysts to pounce on Microsoft's numbers. Windows 8 naysayers say that a huge chunk of Windows sales rely on enterprise accounts. So it's not clear how many of those 40 million Windows 8 licenses are made up of regular consumers flocking to buy new Windows 8 machines or upgrade existing systems.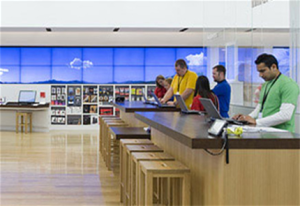 NPD's numbers, which are based on point-of-sale transactions at retailers across the U.S., appear to support the argument that initial Windows 8 sales are not happening at your local Best Buy or RadioShack.
NPD did find a few silver linings in an otherwise gloomy outlook for Windows 8. Laptops with touchscreens were a popular hit among Windows 8 buyers accounting for six percent of Windows 8 notebook sales. The average selling price for Windows 8 devices also rose from an ASP of $433 in 2011 to $477 during initial availability of Windows 8. This suggests that while fewer people were buying PCs compared to the same time in 2011, computer shoppers were willing to spend more on fancy new features such as touch-enabled notebooks and faster processors.