Video games are fun and interactive, and they're apparently also art.
That's the declaration of the Metropolitan Museum of Art, which plans to exhibit a selection of classic games early next year in a move that will either resolve a great debate or further complicate it.
Paola Antonelli, senior curator of the museum's Department of Architecture and Design, in a Thursday blog post announced that MoMa is installing 14 video games next March, with 40 additional titles to be added over the next few years.
Among the titles to be added initially or later are some of the greatest hits of the 1970s and 1980s, including Space Invaders, Asteroids, Pac-Man, Donkey Kong, Tempest and Super Mario Bros.
Other titles include Tetris, Another World, Myst, SimCity 2000, vib-ribbon, The Sims, Katamari Damacy, EVE Online, Dwarf Fortress, Portal, flOw, Passage, Canabalt, Spacewar!, Pong, Snake, Zork, Yars' Revenge, M.U.L.E., Core Ware, Marble Madness, The Legend of Zelda, NetHack, Street Fighter II, Chrono Trigger, Super Mario 64, Grim Fandango, Animal Crossing, and Minecraft.
"Are video games art? They sure are, but they are also design, and a design approach is what we chose for this new foray into this universe," Antonelli wrote.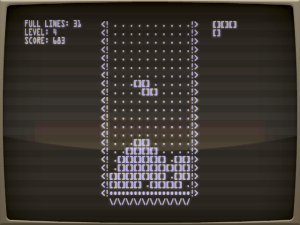 Gamers have long argued that video games are art, but critics have offered up compelling arguments to the contrary. Chicago Sun-Times film critic Roger Ebert has been one of the most vocal.
Ebert wrote in a 2010 blog post that drew ire from the gaming community that "no one in or out of the field has ever been able to cite a game worthy of comparison" with the art world's great poets, filmmakers and novelists.
While that may be true, Antonelli said MoMA evaluated the games' design, from the "elegance of the code to the design of the player's behavior," to determine which games should be included in the collection. The museum also sought input from academics, historians and critics to narrow down the field.
"Because of the tight filter we apply to any category of objects in MoMA's collection, our selection does not include some immensely popular video games that might have seemed like no-brainers to video game historians," Antonelli wrote.
The games will be exhibited in their original software and hardware formats, if possible. Depending on the length of the game, some will be playable in their entirety, while others only for a limited time.
MoMA isn't the first museum to declare video games art.
The Smithsonian's "Art of Video Games" exhibit, which ran from March through September, featured games like Pac-Man,The Secret of Monkey Island, and Flower.