A high-flying startup that makes software enabling Android apps to run on PCs and Macs appears to be considering creating a version for Windows RT.
Such a move by BlueStacks would mean that more than 700,000 Android apps could run on devices such as Microsoft's Surface RT tablet that use the Windows version designed for ARM processors.
BlueStacks' RT intentions were aired by one of its employees in a support forum a month ago but gained wide exposure this week when the company announced its software hit the five million download mark.
After several forum users asked the company about its RT plans, they got the following reply from BlueStacks engineer Deepak Sharma:
"We appreciate your taking the time to use BlueStacks. We are considering offering BlueStacks for Windows R/T next year."
Will Microsoft share?
While RT users would appreciate an expansion of their app choices beyond the modest offerings at the Windows Store, Redmond may be more cautious about allowing the BlueStacks camel to poke its nose under the RT tent.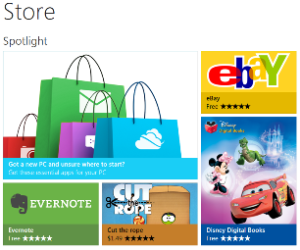 "Microsoft is known to be pretty strict with its devices and platforms," said "Chethan" writing for the Android enthusiast site The Droid Guy. "Many already fear that Windows Defender on Windows RT devices would stand in between the user and the thousands of Android apps."
"For any of this to be actually real, BlueStacks will have to make its app available in the Windows Store," Chethan added. "Now given the kind of reputation Microsoft has, it is very unlikely that the app will be approved. So it wouldn't be wrong to take this with a pinch of salt for now."
Microsoft's resistance to Android apps is understandable. It wants to build its own developer community to produce apps for its operating systems. Moreover, given the security reputation of Android apps, Redmond may be concerned about compromising its ecosystem by allowing the apps in the door.
Nevertheless, the users of Microsoft's new operating systems are hungry for apps and that hunger can't be satisfied by Redmond. "When Windows 8 launched we saw a massive increase in our downloads," BlueStacks Marketing Vice President Rosen Sharma said in a statement announcing the company's cracking of the five million download mark.
"If you own a Windows device and an Android device, are you going to buy apps from the Win 8 store or Google Play?" he asked rhetorically. "With BlueStacks you don't have to worry—you buy just once and it plays across both devices."
BlueStacks launched an initial version of its App Player for PCs in March 2012. In June it added support for Apple OS X.