To paraphrase the old saying: The road to China is paved with good intentions.
For many businesses, outsourcing work overseas promises a road to business success, offering low-cost production with high quality results. For some, a business wouldn't be financially possible at all without outsourcing.
But outsourcing isn't easy, and trusting your business to someone half a world away takes a giant leap of faith that many aren't ready to take. And many times, that leap has indeed ended in disaster.
How do you ensure you aren't making a huge mistake when you start an outsourcing program? We talked to numerous entrepreneurs who'd been down the outsourcing road before, sometimes with great success stories to share, sometimes with miserable failures ("Never again!") to report. Their collected wisdom can be found within.
What work to outsource
While outsourcing of just about everything has been attempted, it isn't always successful. One of the big determinants of success is what exactly you're attempting to outsource, as certain tasks are generally easier than others to offload overseas. Here's a guide to the most common outsourcing options.
Manufacturing
Offshoring began with manufacturing, and it remains perhaps the most common target for sending overseas. Why? Cost, pure and simple. "Made in America" may be great for the country, but for many small businesses, it's simply impossible to use a local factory or production center to make tangible goods and still turn a profit.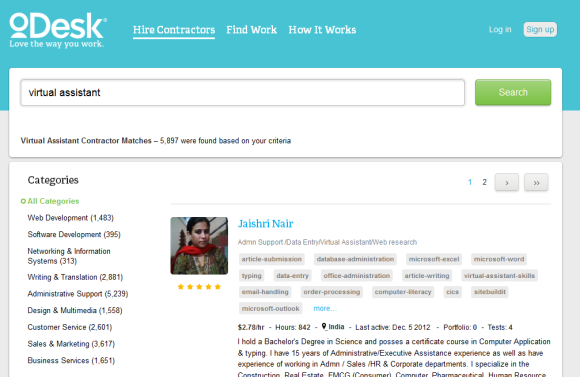 That said, outsourcing manufacturing is not an endeavor to be undertaken lightly. Colleen Lloyd-Roberts of Top Notch Nail Fileshas been outsourcing production of her products for nine years to both China and European factories. She says a comparable U.S.-manufactured nail file would cost 100 to 150 percent more to make—the equivalent of the price she charges her wholesale clients. Says Lloyd-Roberts, "I feel bad with all of the Americans who need money and employment, but they all want to charge so much. As far as manufacturing however, I don't know that I'll ever be able to get costs as low in the U.S. as I am getting now. I have made peace with the idea that I am employing people all over the world, because at the end of the day, all people have families to support, and no matter where we live, we all need money."
Her key to success? "Settling in to a long-term relationship with a particular manufacturer,"Lloyd-Roberts adds. "My manufacturer will take back any products that are flawed. In nine years I've only had two issues."
Technology Work
Increasingly, offshore providers have become popular for pretty much any work that can be done via computer. From virtual assistance (making scripted phone calls, researching information online) to menial electronic tasks (data entry, sending bulk emails) toweb development ( setting up websites, coding, graphic design), just about everything tech-related has been sent offshore.
Again, success varies mainly based on who's doing the work. Professional comedian Dan Nainan says he has two virtual assistants overseas. "They do amazing work," he says. "One charges me $1.25 an hour, the other one charges two dollars an hour. Would you believe when I got the resumes, their English was better than those of Americans?" Thanks to VOIP, there's no international calling barrier any more. Adds Nainan, "One of them has a Vonage account and they can call anywhere in the States for free. I had one of them call Costco to return a couple of items for me. If you call Costco trying to return stuff, they keep you on the phone for at least half an hour!"
Selecting and vetting providers
So many factors go into picking an outsourcing service provider, but in our discussions with those who've done it successfully, a common theme kept coming up: Take your time.
Most successfull outsourcers stress that your best chance for success comes from doing far more due diligence than you think you should, and asking question after question until you're satisfied you've found the right person or company to partner with.
Marissa Anwar, editor of Thirty Six Months, a debt-reduction website, outsources her design work overseas. Her tips: "Interview 10 to 12 people for each person you end up hiring. Make sure that interviews are done via both chat and Skype to make sure that there isn't a communication barrier (verbal or written)."
Overall, language barriers are probably the #1 most voiced complaint with offshore service providers. A popular way to get around this issue? Many outsourcers suggest using contractors in the Philippines, where costs are low but where English is usually spoken as a first language.
The more questions you can ask your provider up front, the fewer issues you'll have that arise once you start working with. Some good ones to ask, courtesy of Parliament Tutors' David Greenberg: "Do you own your own computer? How often are there power outages in your area? Did someone help you write your response to me?"
Most outsourcers swear by third-party freelancing services to help vet knowledge worker providers, manage payments, and provide an intermediary if something goes wrong. Elance, oDesk, and Freelancer.com are the big ones. On the other hand, some caution against using manufacturers' representatives to communicate with an overseas factory. Says Lloyd-Roberts, "I use Alibaba, and every time I'd put in a request I'd get a response from the same U.S.-based rep company. Using a rep blows your margins."
Outsourcing challenges
Once you've found the right overseas partner, the hard work still lies ahead, and plenty of challenges await the unprepared when it comes to actually working with this person or company.
After language barriers, discussed above, the most common issue cited in dealing with outsourcing providers is that of time lag. The time difference between California and Bangladesh is 14 hours. At the end of your work day, they're still asleep over there. While some providers keep "U.S. hours," many do not, and you'll need to make peace with longer turnaround times and a lack of real-time communication. The typical strategy: Bundle up all your work, send it to the provider at the end of the day, and expect to have the completed jobs waiting for you in the morning when you get in.
Another challenge, closely related to the language issue, is one of the provider simply understanding the tasks assigned and the goals of the work being performed. This problem becomes compounded the bigger the project is. A local developer may understand well what the key goals of, say, a parking spot-finding iPhone app is, and can make certain decisions about the project without having to consult you, in case information has been left out of the design spec document. A foreign developer may have no clue what the real value of the app is, and his instinct about developing it may simply be wrong.
For any project outsourced like this, information is essential. You can't provide too much of it, and the more organized it is, the better. This may take an exceptional investment of time up front, but it will pay off in the end. Unfortunately, as programming projects migrate toward agile development principles, this type of carefully-scoped, finite design is increasingly difficult.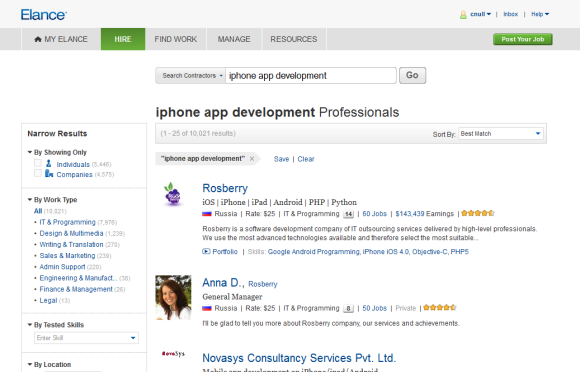 One aspect of outsourcing that's not overly complicated is tax considerations. Hiring an offshore contractor should create no additional tax headaches than hiring one in-country. In fact, outsourcing overseas may actually protect you from claims that a contractor is an employee, a common problem that can arise when hiring a local contractor. If paying people overseas seems daunting, use a third party like Elance to handle the relationship.
Finally, you need to ensure you understand the culture of the outsourcing provider you're working with. Tom Antion notes that early in his outsourcing career he didn't understand the custom of giving a "13th month" of salary as a bonus. Until he took formal training on the local cultures he was working with, he says his outsourcing attempts were never successful.
Tips for successful outsourcing
Here's additional wisdom on ensuring your overseas outsourcing engagement is a success.
Provide examples. A detailed plan is great. A picture of what the product should look like when finished is better.
Meet regularly. "Even if everything is going well," says Saurabh Sharma of Indus Insights, "we have discovered many new opportunities when we sit down and chat."
Set Limits. "I had one contractor that had an open number of hours for work to be done. He gouged me for 80 hours for something I would've estimated to take 10," says Veritable Ventures' Ransley Carpio. "I'm experimenting with flat rate jobs instead of hourly now."
Don't take yes for an answer. Adds Carpio, "Most contractors from overseas will say 'Yes, I understand' and 'Yes, I can do that'" to any question. They may not necessarily be lying, but in their eagerness to get the job, they'll say yes to anything hoping they can figure it out as they go.
Split a project Into pieces. Outsourcing manufacturing? You don't need to outsource product design, too. Working with a local design firm to ensure you get the exact design you want can save time and offer better results. Similarly, if your product has both a hardware and software component, those projects can be split so that an offshore provider only handles one side.
Start small. A modestly-sized sample project can go a long way toward making sure you and the provider are a good fit.