Twitter's duel with Instagram is heating up as there's fresh evidence the social networking service popular for its short message function appears poised to launch its own set of photo filters.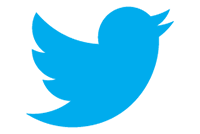 The feature, which AllThingsD says will be available before the end of the year, comes after Instagram moved last week to disable Twitter integrationfor its users.
You might even see Instagram-like photo filters show up in Twitter's apps any day, considering Twitter employees and even co-founder Jack Dorsey himself have already been tweeting black and white and otherwise color-altered pics on the microblogging site.
In a status update on its site Dec. 5, Twitter reported that users were having problems viewing Instagram photos, particularly cropped images, on Twitter. The reason? Instagram had disabled its Twitter Card integration tool, which affects how Instagram photos appear on Twitter.
"So when users click on tweets with an Instagram link, photos appear cropped," Twitter reported.
Instagram CEO and co-founder Kevin Systrom said the company wants to create the best experience for its users but also wants users to spend more time on the Instagram site.
The idea of people not being able to upload artsy-looking snapshots of their cat, omelet or Christmas tree isn't really a palatable one, considering photo manipulation is a hot commodity on social networks, particularly on Twitter, where users know compelling content keeps their followers engaged.
Twitter has likely been planning its own photo filters for a while.
Last month, PCWorld reported that The New York Times also was quoting an anonymous source who said photo filters were coming to Twitter.
"The company's V.I.T.'s, or Very Important Tweeters, as they are known internally, usually celebrities and media personalities, would be especially happy to see filters in the Twitter mobile apps.," The Times reported, quoting a source. "Most V.I.T.'s now use Instagram to take photos, and then share them on Twitter, where they often have a larger following."
According to that report, Twitter has wanted photo filters ever since Facebook took Instagram into its fold, and it even considered buying a similar photo service or app but decided it was cheaper to build its own filters.
Also, Twitter is supposedly looking to add other features to its mobile apps, such as letting users upload and maybe even edit videos without having to go through a third-party service such as YouTube.