Introducing new software into a typical small business environment can be costly, to say the least. Depending on the size of your business, buying multiple copies of a program—or its licenses—can quickly drive your balance sheet into the red.
The alternative isn't especially appealing, however. Sifting through the Web in the hopes of finding an effective no-cost software solution could wind up costing a small business just as much time, money, and manpower to use effectively as it would have cost to buy a fully functional app in the first place.
What's a business owner on a budget to do? Simple: Read this article.
Below, you'll find 10 superb pieces of software that can increase productivity without decreasing your bank account. We included options for most major business functions—from productivity to human resource management to the operating system itself—in an effort to create a front-to-back resource for getting your business up and running for the low, low cost of nada.
A word of warning, however: Free software isn't always the deal it appears to be. While premium software typically comes with frequent updates and a helpful support staff that's just a phone call away, gratis software can be a bit more rough around the edges—especially when it comes to documentation, ease-of-use, and nuanced feature support. That being said, the utilities outlined here are amongst the cream of the free software crop, so you shouldn't have to roll up your sleeves and dive into a technical support forum too often.
The cost of Windows licenses adds up quickly, whereas open-source Linux costs nary a dime. Ubuntu is a pretty darn good operating system, too, provided your workforce doesn't mind abandoning the familiarity of the traditional Windows desktop for more uncharted waters. The Linux software selection is different than the Windows app lineup, but every piece of software mentioned in this article—with the obvious exception of Microsoft's security suite—run just fine on Ubuntu.
While it's often joked that Linux is near-impossible to use, Canonical and a host of open-source enthusiasts have put a lot of work into making Ubuntu extremely user friendly. We'd also argue that it's going to be equally frustrating to try and stuff Windows 8's modern UI into the business environment. And don't even get us started about how great it is to run Linux on low-powered systems that would wither and choke at the mere sight of Microsoft's main OS. But if you're still not convinced…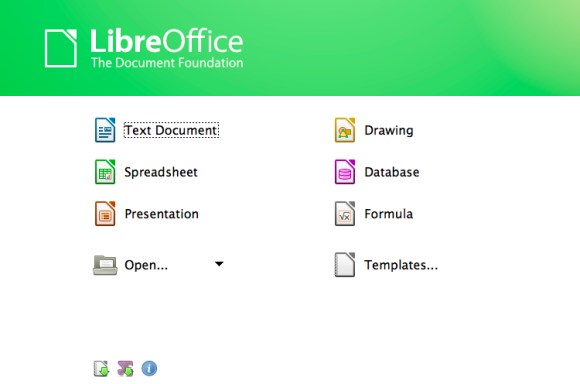 It's fair to say that one of the biggest challenges businesses face in abandoning the tried-and-true-(and-pricy) Microsoft Office suite for a freeware office package like LibreOffice is compatibility. Specifically, the worries that newly created documents or spreadsheets—whose extensions end with the letter "x"—won't work with LibreOffice and, even if they do, they won't quite look the same.
While it's certainly true that there might be a couple of general differences when opening up a Microsoft Excel spreadsheet in its original app versus LibreOffice's Calc, and that we'd much rather use PowerPoint than LibreOffice's more lackluster Impress (sorry!), the suite's Writer app is downright excellent, especially for its price. And yes, LibreOffice Writer will open DOCX files, though you may run into some slight formatting issues in documents with major bells and whistles.
Our recommendation? If it's not too much hassle, start saving your key Word documents in older file formats that LibreOffice will have less issues with—like Word 97-2003 documents, RTF or ODF (OpenDocument Format) files—for fewer issues during your switch.
Two security apps at once? Not quite, though this'll require a quick explanation.
In all versions of Windows prior to Windows 8, Windows Defender is an anti-spyware app. It's good to have, but not as mission critical as a real-time virus scanner. Microsoft Security Essentials fills that role in Windows XP, Vista, and Windows 7. For Windows 8, Microsoft merged AV and anti-spyware apps into a single, unified program called—you guessed it—Windows Defender. Got it?
While different kinds of businesses might need more robust security options than Microsoft's free solutions provide, there's absolutely nothing wrong with keeping Microsoft's highly functional (and highly free) antivirus app in your back pocket for any systems that need basic protection. Just don't expect the apps to do a great job of reporting to a centralized authority about viruses found or updates needed.
Another powerful app worth checking out is the free version of Comodo Internet Security. With it, you can get the best of the aforementioned Windows Defender and Microsoft Security Essentials in a single app: Anti-spyware, firewall, and antivirus capabilities, automatic sandboxing for locking out unknown files before they can do damage, and a locking capability that keeps your critical Windows files from being affected by problematic apps. Comodo frequently asks users to make security decisions, however, whereas the Microsoft software works more behind the scenes.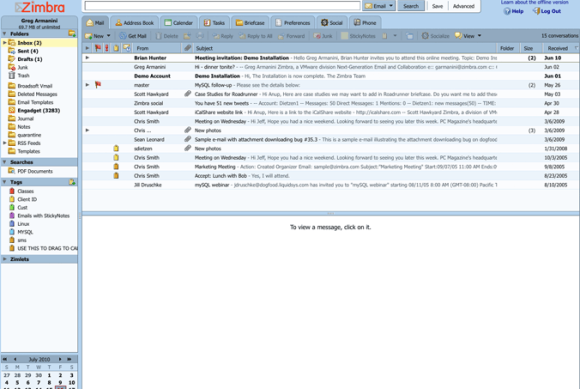 Since Mozilla's Thunderbird is basically on life support at this point, the world of "freeware alternatives to Microsoft Outlook" has taken a hit. However, Zimbra Desktop offers a compelling suite of features as a desktop email client—especially for employees tasked with monitoring your business's social channels.
Zimbra Desktop includes all of the staple elements of a desktop email client, such as a mail interface, a calendar, task lists, an offline mode, et cetera. The app also includes a section that allows users to keep tabs on social hotsposts like Twitter and Facebook; more business-friendly services like WebEx and LinkedIn; and general services like Yahoo Web Search and Local lookups.
Zimbra Desktop supports POP and IMAP email out of the box, along with Yahoo Mail, Gmail, AOL, Hotmail and—of course—Zimbra Collaboration Server accounts.
Project management: Freedcamp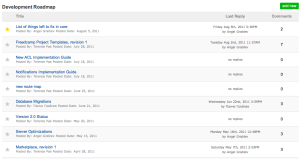 Freedcamp sounds a lot like Basecamp, doesn't it? There's a reason for that. This free project-tracking tool's feature set has a lotin common with its costlier project tracking-counterpart.
If you've ever seen the Basecamp interface, you know what we're talking about. If not, here's a crash course: Freedcamp allows you to create projects, within which you can create and assign tasks to various users within your organization. (Due dates appear on a separate calendar.) When users log into their accounts, they're presented with an easy-to-digest dashboard featuring all the activity that's going on within a particular project, as well as to-do items and larger "Where are we on the overall timeline?" milestone elements that define what you're working on. Users can even track their time on a particular task, which comes in handy if your business bills by the hour.
Human resource management: OrangeHRM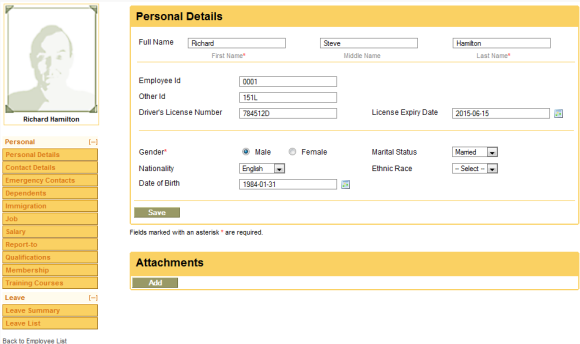 Managing your human resources is critical in all but the smallest of one-person businesses, and keeping track of your employees' information in a thrown-together spreadsheet just won't cut it. That doesn't mean you need to spend an arm and a leg on premium human resource management software, however. OrangeHRM—a completely free and open-source HR system—spins a number of common HR "modules" around a single, centralized controller system.
In other words, functions such as the suite's central employee database, employee leave tracker, timekeeping module, job applicant tracking system, and performance review system—to name but a few of the available options—all tie into a single administration module that allows a universal "admin" to assign out different rights and permissions for the aforementioned features at will.
Sounds complicated? It's not. The easy learning curve of OrangeHRM is as big of a selling point as its comprehensiveness. If you need more advanced features or don't want the hassle of maintaining HRM software on your own hardware, however, a paid software as a service (Saas) version is available. You can also pay for training or customized software.
Website design: Weebly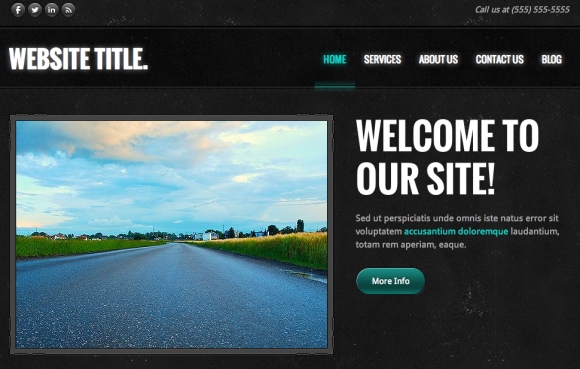 If you know absolutely nothing about Web design but still want some kind of Web presence that's better than an about.me page or a default parked domain page, Weebly's your ticket.
The free version of this Web app allows you to create a simple site—hosted by Weebly itself—that you build by dragging and dropping various page elements over a variety of preset templates. While certain parts of the templates are locked, you can grace editable sections with paragraphs, pictures, contact forms, or even a little bit of custom HTML if you're so inclined. Fancier elements like embedding videos require a premium Weebly account.
Not only can you have multiple pages on your site, but you can also assign other users to act as editors for collaborative Web-building.
Customer relations management: ZohoCRM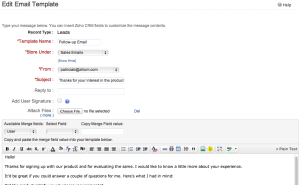 If your SMB really stresses the "S" bit—as in, you'd only need three or fewer users for your customer relationship management software—then ZohoCRM is the SaaS app for you. At its core, ZohoCRM helps businesses keep track of customers (and potential customers), conduct email marketing campaigns, capture opt-in lead generation, keep a finger on the pulse of sales pipelines, manage sales opportunities, and more—all through a single, easy-to-use Web interface.
ZohoCRM's free version supports 100 megabytes of total storage and up to 100,000 records.
If you're looking for more flexibility (or users) than the free version of ZohoCRM provides, you can upgrade to a premium tier for a reasonable price, or you might want to check out SugarCRM Community Edition. It's more powerful than the free version of ZohoCRM, but it also requires hosting and setting up the software on your own server. You'll need a bit more technical expertise—and the willingness to take to the robust SugarCRM help forums—to get this full-fledged tool up and running smoothly.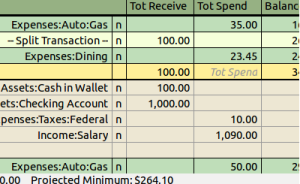 GnuCash is an open-source accounting program that uses a checkbook-style interface to track basic incomes and expenditures. And, because this app's uses the double-billing accounting method, it assists you in balancing your books by ensuring that your cross-account transactions match up. In other words, money going in and out has to match your business' assets and liabilities.
GnuCash allows users to set up transactions and reminders on a highly customizable schedule. The software was built with small business accounting in mind, complete with myriad report options (including profit and loss statements), customer and vendor tracking, invoice management, check printing, payroll management, and tons more. It does not, however, include dedicated inventory or POS tools.
MailChimp's free as in "freemium," but its gratisoffering is actually pretty gracious. The free tier of this popular email marketing management service lets you send up to 12,000 emails per month to a list that's no larger than 2,000 email addresses. In other words, you can't blast the world, but the typical small business can certainly email a significant portion of its customer base.
The free version of MailChimp is relatively unrestricted when it comes to creating and using templates, mailing to your subscribers according to location, and using dynamic content to email quasi-customized to different slices of your customer base. And no matter whether you're using MailChimp's free or pro versions, you get access to the app's comprehensive reporting and A/B split testing.
Want more?
If you're looking for additional no-cost options, our guide to The Best Freeware for Small Business examines the best free options available in the productivity, photo editing, website design, and project management categories, while our roundup of the 15 Best Free Business Tools, Apps, and Services of 2012 covers even more useful (yet free) software, including no-cost backup and audio recording tools.