Expect no major changes to the functioning of the Internet in the coming months after a controversial ending to the International Telecommunication Union's World Conference on International Telecommunications (WCIT), but an agreement hammered out there may encourage countries to censor Web content in the longer term, participants and observers said.
WCIT, which ended Friday, will have little short-term impact on the Internet because regulations outlined in the final document won't go into effect until 2015, and countries that want to sign on will need to have their governments ratify the treaty before then.
Over the long term, however, there's some disagreement on the effect of the WCIT treaty, with some observers and participants in the discussions concerned that provisions on security and spam will give some countries cover to censor Web content. Those provisions, encouraging countries to work together to fight security problems and spam, could lead to several countries adopting restrictive content-filtering regulations, said Sally Wentworth, senior manager of public policy for the Internet Society.
"This is talking about harmonious development of international telecommunications services," Wentworth said. "Are countries looking for common security practices across borders?"
The security and spam provisions are in section 5 of the final document.
Eighty-nine of 144 eligible countries, including Russia, China, Indonesia, Nigeria, Brazil, Turkey, Singapore, and Saudi Arabia, signed the treaty Friday. Fifty-five countries reserved the right to sign later, but the U.S., U.K., Japan, India, Germany, Australia, Canada, and Italy were among the countries indicating they would not sign the document. Others gave no indication either way.
Support for the treaty was strong among African, Arab, and Latin American countries, while North America and Europe lead the charge against the treaty.
Is a treaty effective?
Some observers of the WCIT negotiations disagreed about the potential impact. Countries that want to censor the Internet already do so, said Dan Bart, president and CEO of IT consulting firm Valley View and former CTO of the Telecommunications Industry Association.
"Nations will do what nations will do," Bart said. "You will do what you want regardless of what a piece of paper says."
The treaty will have no impact on the Internet, predicted Milton Mueller, an information studies professor at Syracuse University and an expert on Internet governance. "The word 'Internet' does not appear" in the adopted regulations, he said by email. The spam and security provisions in the treaty are "not important at all," he added.
The language encouraging nations to "take necessary steps" to prevent spam offers countries no new powers, Mueller said.
"Can states do that now?" he said. "Yes. Are there new, specific regulatory powers that are conferred upon the ITU by this provision? No. Are there new international obligations imposed upon free states by unfree states by this provision? No."
Over the coming months, countries will determine how to implement the treaty into their own telecom and Internet regulations, Wentworth said.
Critics of the final language also objected to several other proposals. The Internet Society, the U.S. delegation to WCIT and other critics objected to language that broadens the definition of entities, or "operating agencies" covered by the regulations, with some critics suggesting the WCIT document will give countries authority to regulate Internet content creators and app developers.
Promotes regulation
The WCIT agreement makes it easier for countries to regulate Web content, "with some claim to legitimacy," said one U.S. observer, who requested anonymity because of the sensitive nature of the issues involved.
WCIT was one of "many battles that are going to be had over the future of the Internet," the observer said. "This could be the defining legacy, one way or the other, of the [Barack] Obama administration."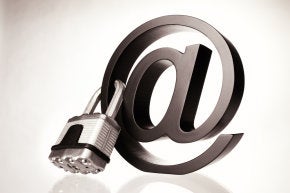 This meeting, and other upcoming debates, puts the Internet at a crossroads, the observer said. "Which crossroad will it take?" he added. "Is it toward a fundamentally open and free one, or to one that is highly regulated, controlled, censored and surveilled?"
The U.S. could have pushed harder against the final language, he added. "If Internet freedom is truly important, if it's a top U.S. policy priority, there are many countries who need stuff from us," he said.
Some observers repeated concerns that WCIT would lead to a Balkanization of the Internet. "Going forward, we end up with separate first-world and second-world Internets," Daniel Berninger, founder of the Voice Communication Exchange Committee, an IP telephony advocacy group, said by email. "All the forces were observable prior to WCIT, but we can no longer suspend our disbelief about what those forces mean for a single Internet."
Grant Gross covers technology and telecom policy in the U.S. government for The IDG News Service. Follow Grant on Twitter at GrantGross. Grant's e-mail address is grant_gross@idg.com.
Note: When you purchase something after clicking links in our articles, we may earn a small commission. Read our affiliate link policy for more details.