It's been just a few weeks since the launch of Linux Mint 14 "Nadia," but already the project behind the popular distribution has been making plans for its next release.
In fact, last week project lead Clement Lefebvre laid out a roadmap for Linux Mint 15, whose nickname is still to be decided.
Linux Mint has remained at the top of DistroWatch's page hit rankings for the past year or so, making its next version a topic of widespread interest.
Ready for a rundown? Here are three features we can expect to see in Linux Mint 15.
1. Cinnamon 1.8
It's already been a full year since the launch of the GNOME 2-like Cinnamon desktop environment, and the next version of Linux Mint will use Cinnamon 1.8.
Included along with that popular desktop will be desklets, or desktop widgets, such as for system monitor, terminal, and picture, video, and slideshow frame; themes with configurable color schemes; calendar events similar to those in KDE; and new applets including an email notifier and an RSS reader similar to Pulse.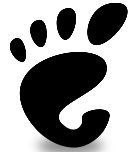 Also coming will be bump maps and a control center governing settings for both Cinnamon and GNOME properties, among other features.
2. Nemo 1.8
Cinnamon's default Nemo file manager, a fork of Nautilus, will be upgraded to version 1.8 in the next Linux Mint release, according to the roadmap. Along with it will come an action API, disk management, file preview capabilities, and user interface improvements.
3. MDM 1.2
Version 1.2 of the Mint Display Manager (MDM), meanwhile, will bring new capabilities as well. Themes, for example, will be able to have borders around text fields.
Other new features coming in Linux Mint 15 include user interface improvements for software management and the live installer as well as a new screensaver and driver manager.
Based on Ubuntu, Linux Mint issues new releases twice a year. The current version, "Nadia," was rolled out in November.