Google's Drive file storage and synchronization service may often claim a larger share of headlines than Canonical's competing Ubuntu One cloud service does, but this week Ubuntu One gained a critical competitive edge.
Specifically, after spending a few months in beta, Ubuntu One's client for Mac OS X users became official, meaning that the service is now truly cross-platform. Already supported by Ubuntu One are Windows, iOS, and Android, as well as Ubuntu Linux itself.
"Ubuntu One is cross-platform and works on Windows, iOS, Android, Ubuntu, the Web, and now on Mac, so you can use Ubuntu One between all your favorite OSes and across devices," reads the official Wednesday post on the Ubuntu One blog.
"Files, photos, documents, music—all your precious stuff can be stored and managed in a single place with your Ubuntu One personal cloud," Canonical added. "You can then access your stuff from anywhere, freeing up space on your other devices."
Automatic updates
Though it promised Linux support back in April, Google has yet to deliver on that promise.
Linux users have made plain their pent-up demand for Drive support, but in the meantime Insync has become an unofficial Google Drive Linux client of choice, as has open source Grive.
Dropbox, meanwhile, offers cross-platform support as well.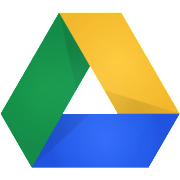 New in this official Mac client for Ubuntu One are a feature that automatically checks for and downloads the latest updates, as well as the capability for Ubuntu One to keep running in the background even after the user has quit the Ubuntu One app.
A status icon menu in the top menu bar now displays the progress of current transfers, meanwhile, and honors system proxy settings as well as a variety of translations are included.
Mac OS X 10.6 and higher
Users of the current beta version of the Mac client will need to install this new version manually, Canonical says, since the beta version didn't have automatic update functionality.
Designed for Mac OS X 10.6 and higher, the software is now available as a free download from the Ubuntu One site.
Users of Ubuntu Linux get 5GB of Ubuntu One storage for free; 20GB costs $30 per year. Through Ubuntu's referral program, you can also earn up to 20GB extra free cloud storage.
Google Drive hit 10 million users this past June. Meanwhile, some 40 percent of Ubuntu's 20 million or so users worldwide—amounting to roughly 8 million—are estimated to use Ubuntu One, which officially hit one million users last year. Market researcher iHS iSuppli expects the overall market for cloud storage services to reach 625 million in 2013.
Do you use a cloud storage service? How important is cross-platform compatibility to you? Please sound off in the comments.