The year is drawing to a close, so there's a very good chance that you now find yourself staring straight down the gaping maw of Windows 8.
Maybe someone gave you a new Windows tablet or PC as a gift. Or maybe you decided to use your holiday down time to upgrade an old PC. The details don't really matter. You're now using Windows 8 for the very first time, and you're searching for answers on how to make the OS an integral, productive part of your high-tech life.
Sound familiar? Then walk with me as we take a tour of recent PCWorld Windows 8 coverage. I trust we have answers to all your Windows 8 questions.
Getting started with Windows 8
Right when the new OS launched, we published a number of essential how-to guides for first-time Windows 8 users. You can start your orientation process with this handy guide to maximizing your first 30 minutes with the new OS. But perhaps even more useful is our compendium of 20 must-know Windows 8 tips and tricks, which starts off with a thorough look at keyboard shortcuts—you should know them all if you don't have a touch screen.
But if you do have a touch screen device, then head straight to our guide to Windows 8 gesture commands. In this article (and in its accompany video) we describe how to navigate the initially confusing touch commands that leave many first-time users wondering what the heck just hit them.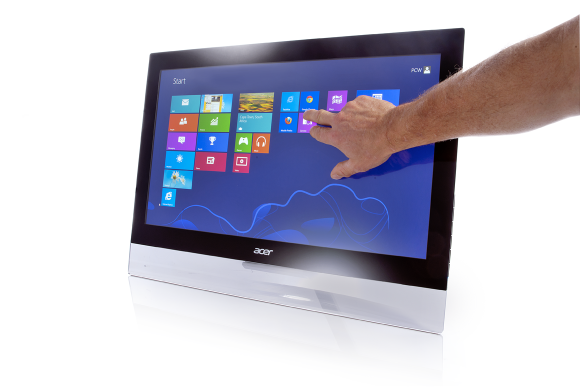 And if you don't have a touch screen monitor for the new OS, you should definitely read our guide to picking the right upgrade display for full Windows 8 compatibility.
Windows 8 drivers, utilities and customizations
Once you've become somewhat acclimated to the new Windows 8 landscape, it's time to fine-tune the OS experience to your personal preferences. At the top of the list is driver management. It's very possible that your new Windows 8 device boots up fine, but unless all your device drivers are up-to-date, you won't get the most high-performance experience possible (and driver issues may stop some peripherals from working altogether).
See our exhaustive guide on the whys, hows and wheres of Windows 8 drivers to nip all these issues in the bud.
Some Windows 8 problems have nothing to do with drivers. Instead, the OS itself is just innately challenging. To alleviate some of the built-in pain points, you absolutely must read our guide to the 8 worst Windows 8 irritations and how to fix them. Microsoft's decision to omit the traditional Start Button is among a host of bizarre development decisions, but luckily three different third-party utilities—Win8 Start Button, StartMenuPlus8 and Start8—can return the erstwhile Windows mainstay to your desktop.
But, hey, Microsoft didn't kill all the good things from previous versions of Windows. It just relegated many of them to hidden, second-class status. For a bunch of great tools hiding beneath the surface of Windows 8, check out this collection of 6 awesome Windows 8 utilities that no one knows about.
Diving deep into Windows 8 power tools
In the weeks since the new OS launched, we've published a number of deep-dive tutorials that explore the system's more innovative, richer features. For example, BitLocker To Go is built directly into Windows 8, and helps you quickly encrypt external storage devices like USB flash drives and portable hard drives. If you're concerned about your data security, you should also read our how-to on activating Windows Defender, a basic anti-malware tool that's not immediately exposed in many default installations of the OS.
Another great built-in Windows 8 feature is Storage Spaces, a tool that lets you combine all your sundry storage hardware into a single, virtual data pool—which you can then allocate more efficiently, for data redundancy and general file management. Besides explaining Storage Spaces, we also posted a great article on using Client Hyper-V, a tool that lets you virtualize older versions of Windows from within Windows 8.
Finally, it's possible that you just installed Windows 8 on a machine from yesteryear, and your gear isn't up to the task of running the new system in all its glory. If you find yourself in this sorry lot, read our tutorial on optimizing Windows 8 for older hardware. It explains which features to turn off, or otherwise disable.
Windows 8 apps and games to explore and download
Windows 8 comes with a bunch of pre-installed "modern UI" apps, so you might as well familiarize yourself with the most high-profile entries. We have detailed primers on Music, Photos, Mail, Calendar, SkyDrive and People. None of these apps is perfect, though the SkyDrive cloud service is an integral part of the new Microsoft ecosystem, so you really should check out its implementation in Windows 8.
Precisely because Microsoft's built-in apps are so lacking, you'll want to hit up the Windows Store for Windows 8 apps to populate your new Start Screen. On the day Windows 8 launched, we published our top 10 list of the Windows 8 apps to download first, but just this week we updated the concept with a new article geared specifically to Windows 8 tablets.
New Windows 8 hardware owners should also read our suggestions of the best streaming media apps for cord cutters, the best Windows 8 casual games (our author tested a vast selection, and then chose the 15 most worthy), and best productivity apps.