Since even indie devs take time off for the holidays, there weren't a lot of new games this week. Luckily, this month's Ludum Dare about villainy produced enough games for two weeks of great games.
Ore Chasm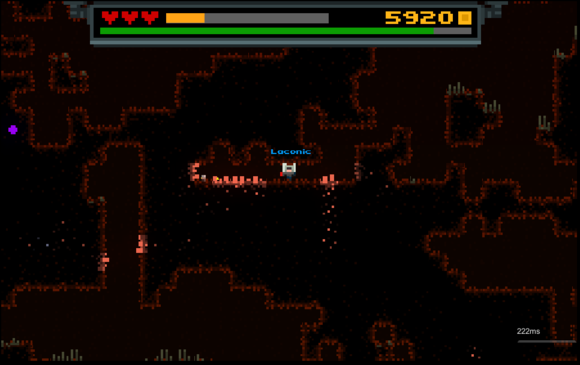 I started playing Ore Chasm earlier today and looked up to find that two hours had passed. The game feels a bit like Minecraft as you dig down underground to mine more ore, but instead of crafting new items with all your metals you upgrade your mining laser (which also lets you fly around the stage like you've strapped on an awesome jetpack.) If that weren't enough, the game is also multiplayer. It's by far the most robust game I've seen coming out of this round of Ludum Dare.
Demon Quest
Demon Quest is a point-and-click adventure where you play as a demon who's looking to earn their demon degree. It's not the deepest or longest adventure game but for a 48-hour game jam product it's got an impressive visual flair.
Dig-Dug Dungeon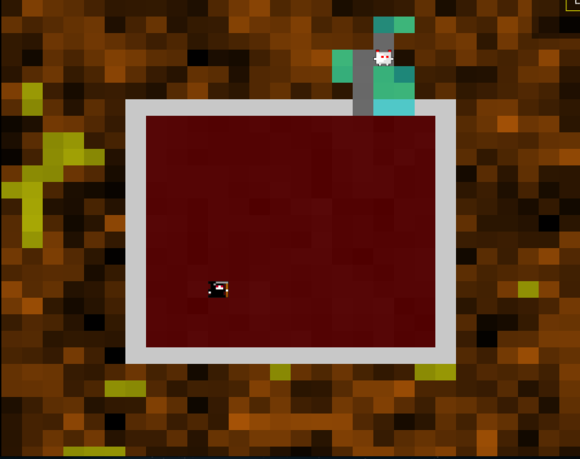 Dig-Dug Dungeon re-imagines Dig-Dug as an RTS, and the results are surprisingly addictive. You spawn more minions to dig around the map to earn gold and destroy all the pesky heroes looking to defeat the reaper commanding your base.
Twisted Neighborhood
Although it's a great little game you should probably steer clear of Twisted Neighborhood unless you've got a fairly powerful desktop. The game sees you playing as tornado ripping a neighborhood apart, but all those 3D buildings twisting in the wind tax the Unity engine pretty heavily unless you've got a decent graphics card. Still, if you do have the chance to play it the experience of playing as a tornado is pretty fantastic.
Heroes Are So Annoying

A lot of games from this Ludum Dare cast you as the master of a dungeon defending against a marauding hero. Heroes Are So Annoyingseparates itself from the others with a delightful visual style similar to Dragon Quest and by letting you control each of the minions you drop in battle.