Google executives are breathing a sigh of relief after the U.S. Federal Trade Commission recently decided not to pursue an antitrust case against the search giant. But Google did not get off free; the company made some concessions about how it deals with its search index, advertising programs, and smartphone patents.
For consumers, the agreement means you can expect to see more Google products at the top of Google search results. But the search giant won't be able to use its search index as a means to pressure other companies for their data.
Google also has to play nice when it comes to licensing some of its patents, which could be bad news for Samsung, according to one patent expert.
Here's a look at three major takeaways from Google's settlement with the FTC.
Google can get more integrated
Expect to see more Google products topping your results page when searching so-called vertical topics such as flight information and making shopping-related queries. The FTC decided that Google's manipulation of its search algorithms in favor of its own properties was justifiably an innovation and not detrimental to consumers.
So Google doesn't have to worry about getting in trouble if you see a review from Google-owned Zagat for your local Italian bistro instead of something from Yelp. If you get more Google+ results instead of Facebook, MySpace, or Twitter pages, as you do with Search Plus Your World, that's fine with the FTC, too.
Competitors can stay organic
One of the most concerning complaints leveled against Google was a claim from Yelp in late 2011. The local business review site said Google in 2010 began to use Yelp reviews in results for Google Local (also known as Places) without Yelp's permission. At the time, Google would typically list a business in its search results with its location, phone number, hours of operation, and some reviews from around the Web including sites such as Yelp, as well as some Google user reviews.
When Yelp asked Google to stop using its reviews in Places, the search giant told Yelp that its reviews could be dropped only if Yelp agreed to be removed entirely from Google's web search index, according to a statement by Yelp CEO Jeremy Stoppelman. Considering Google owns about 67 percent of the U.S. search market, according to metrics firm comScore, a request to be dropped from Google's search index is pretty close to dropping right off the face of the Web.
Under the Google-FTC agreement, Google won't be allowed to offer what Stoppelman in 2011 described as a "false choice." Instead, Google has promised to "provide all websites the option to keep their content out of Google's vertical search offerings [such as Places or Shopping], while still having them appear in Google's general, or "organic" web search results on Google.com.
Patents take a hit
Google's trove of smartphone patents acquired through its acquisition of Motorola Mobility was also examined by the FTC. Google's patent portfolio includes what are considered standard-essential patents, which are patents that other companies must license if they want to include standard technology common to mobile devices in their handsets. One example of an SEP might be technology used to more accurately pinpoint your location. Since nearly every major company has SEPs, technology companies usually agree to license their patents on "fair, reasonable, and nondiscriminatory" terms.

The problem was, instead of doing that, Google used its SEPs in court to seek injunctions against rival devices even if the competing manufacturers were willing to license Google's patents. Google has now promised the FTC it will not use its SEPs as litigation weapons, and that agreement could impact cases beyond Google's, according to Florian Mueller, a patent expert and blogger.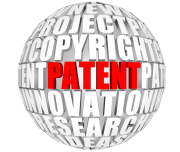 Specifically, Mueller expects the Google-FTC patent pact could make it harder for handset makers to get an injunction against competing devices if two companies can't agree on terms for licensing SEPs. That issue is part of the ongoing legal battles between Apple and Samsung. Apple recently complained that Samsung is asking for too much money for its SEPs, while Samsung is seeking an injunction against Apple products that use the Korea-based electronics maker's SEPs. Samsung recently withdrew an injunction request against Apple in a similar case being fought in Europe.
If Samsung doesn't withdraw its U.S. injunction request as well, its case could end up being hurt by the FTC's settlement with Google. Mueller points out that during a press conference Thursday, FTC Chairman Jon Leibovitz called the practice of seeking injunctions against willing licensees anticompetitive. "With yesterday's settlement, it's become much harder to imagine that any smartphones or tablet computers will be blocked in the United States over standard-essential patents anytime soon," Mueller told PCWorld.
While Google may be happy to put this antitrust mess behind it, others aren't so pleased. FairSearch.org, a consortium of businesses concerned about Google's online power including Expedia, Hotwire, Microsoft, Nokia, and Oracle, said in a statement that "the FTC's inaction on the core question of search bias will only embolden Google to act more aggressively to misuse its monopoly power to harm other innovators."