Apps, apps and more apps.
A new estimate indicates the number of Android apps could surpass iOS applications and hit the 1 million mark in June.
The Google and Apple wars continue, but don't count out Microsoft.
The website The Sociable says it used documented numbers available since Google Play came onto the scene in 2008 — then called the Android Market — and "a process of polynomial regression" to come up with its prediction.
As for Apple, in October Apple CEO Tim Cook said there were more than 700,000 apps available in the App Store, and that iOS users were responsible for 35 billion downloads.
While it's not in the big leagues in terms of numbers with only about 150,000 apps in its Windows Phone Store, don't discount Microsoft just yet. PCWorld Executive Editor Tom Spring says Windows 8 will be everywhere at the upcoming Consumer Electronics Show in Las Vegas next week.
A couple of other clues indicate Microsoft's app catalog will likely continue to grow.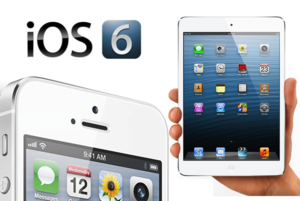 A month after launching Windows 8, Microsoft announced it had sold 40 million licenses for the new operating system and Microsoft has been pushing hard to get developers coding in its ecosystem.
"There were more apps in the Windows Store at launch than any other app store at their launch and since then, the number of apps in the Windows Store has doubled. A number of apps in the Windows Store have crossed the $25,000 revenue mark and the developer keeps 80 percent of the revenue they make off downloads for the life of their app," wrote Windows official Brandon LeBlanc in a blog post in November.
While there are certainly plenty of dissenters who point to lackluster Windows 8 adoption, lots of people found under their Christmas trees shiny new devices running the OS. If you're one of them, you'll want to check out 17 Best apps to download for your new Windows 8 tablet.