LAS VEGAS—At CES, you expect to see a lot of unusual things — from dancing robots to trees made from tablets. One of the things we were thrilled to see zooming around at Tueday's ShowStoppers was the ZBoard. A weight-sensing electric skateboard, the ZBoard resembles a regular skateboard but has larger, heavy-duty wheels for off-roading. Naturally, we made Carlos ride one to test it out.
The top of the deck has two foot pads: leaning on the front food pad accelerates the board, while leaning on the rear one applies the brakes. There's also a handle on one side to make the board easy to carry. The underside of the deck houses a battery box with a power switch and the 400 watt electric motor.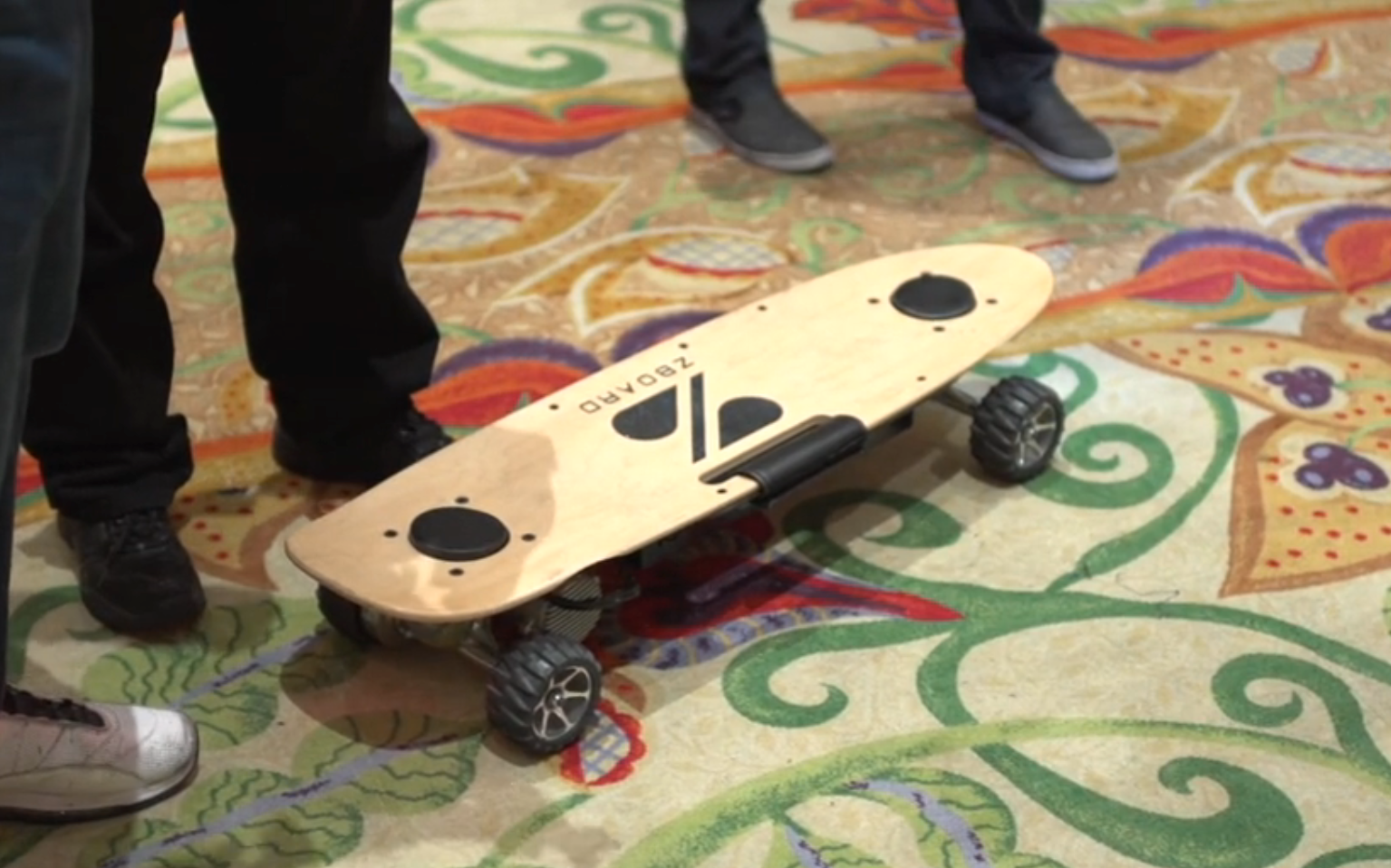 The ZBoard comes in two models: the Classic version has a top speed of about 15 miles per hour and weighs 35 pounds, while the Pro version gets up to 17 miles per hour and weighs 28 pounds. Both ZBoards are 40 inches long and 9.5 inches wide. The Classic runs off a sealed lead acid battery; the Pro has a lithium iron phosphate battery. It ships with a charger that will work with any 110 volt wall outlet (220 volt chargers are available for European customers) and takes about five hours to recharge.
In addition to being significantly heavier than a standard skateboard, they're also significantly pricier: $650 will get you the Classic, while the Pro will set you back $950. Both versions of the ZBoard are on an eight to twelve week waiting list, so expect to wait a while before being able to zoom around town on one.
For more blogs, stories, photos, and video from the nation's largest consumer electronics show, check out complete coverage of CES 2013 from PCWorld and TechHive.