BitTorrent will crowd source ideas from its 170 million users for its new Sync program for file sharing across multiple computers.
Of course, the company is best known for its slightly less legal uses: Many a pirated movie has been passed around over the peer-to-peer file-sharing client. But BitTorrent opened its virtual doors to the public Thursday, with an invitation to crowdsource innovative products that build on BitTorrent's technology. Sync is the first effort.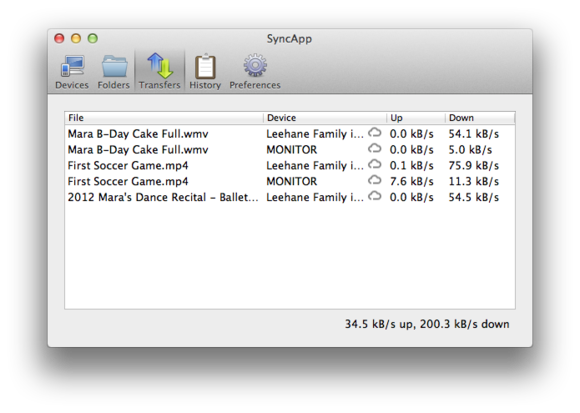 BitTorrent Sync is in such early stages of development that the company considers it a pre-alpha product. But for early adopters wanting to get in on the ground floor, the invitation-only programlets you sync files across multiple machines, similar to Dropbox and cloud-storage services offered by Amazon, Microsoft, and Google.
It's unclear exactly how Sync is (or will be) different from its competitors but, so far, BitTorrent is targeting home users "to help manage personal files between multiple computers," the company said in a blog post. So if you want copies of home movies on both your laptop and desktop, Sync may be where it's at. (Note: peer-to-peer backup has been in discussion since at least 2009.)
Background
The new file-sharing program follows on the heels of Mega, another major file-sharing product released this month. Mega, the brainchild of MegaUpload founder Kim Dotcom, encrypts your files before you upload them to the company's servers and offers 50GB of free storage.
Dotcom has been the target of a federal piracy investigation, which makes the future success of Mega a somewhat dicey prospect. But BitTorrent, whose users have also been targeted in piracy investigations, is trying to move away from the unsavory side of file sharing. The company last year launched a revenue-sharing program to compensate musicians with advertising dollars.
Sync is part of BitTorrent Labs, which the company calls its "test kitchen" and a "not-so-secret fort," which is where it opened up its alpha projects to developers, testers, and the general public.
Other concepts available to experiment with in the Lab are BitTorrent Live, a beta streaming client; Surf, a torrent discovery extension for the Chrome browser; and Beam It Over, a Facebook file-sharing plug-in.
BitTorrent and its client uTorrent have about 170 million active users to draw upon for crowdsourcing ideas and solutions, which could make the public release of Sync a better product than other cloud-storage services.