News that Cisco intended to divest its Linksys home-networking business unit broke last December, but Belkin's decision—announced last Thursday—to acquire that division came as a surprise. Belkin's intentions are even more interesting: The company isn't just buying a prestige brand to slap on its existing home-networking product line; it plans to market networking products under both brands.
When I asked Belkin's chief technology officer Brian Van Harlingen how that might benefit consumers, he replied that Belkin's employees "strive to understand user needs, and deliver a good user experience. The philosophy at Linksys isn't fundamentally different, but each company has different strengths. Linksys did [the cloud-based router administration software] Smart Wi-Fi, and we've done great work in terms of quality of service [QoS describes the ability to assign priorities to different data flows, so that gaming and video traffic, say, are given priority over downloads]. Where do those things come together? We think the ultimate outcome of putting the two companies together will be '1+1=3.'"
According to Van Harlingen, Belkin "sees Linksys as a premier brand. They brought wireless networking into the home. But our intention is to maintain both brands in networking; each has a unique appeal to consumers, and we think we can create differentiation for the two product lines."
Van Harlingen says Belkin also sees an opportunity to grab some market share in the small- to medium-size business market, a market that Linksys had largely drifted away from while under Cisco's control. "We're still working on long-term plans and product road maps, but Linksys goes back a ways and [the brand] had some real credibility in the SMB space. We see some opportunity there."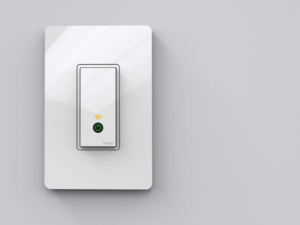 Van Harlingen said the Linksys acquisition will also help Belkin grow its budding line of home-automation products, marketed under the WeMo brand. "Those are some of the products we're proudest of, and we are expanding in that area. We announced a new light switch at CES, as well as Android support, and we're integrating video cameras."
"The beauty of the WeMo line using a Wi-Fi network, as opposed to Z-Wave or ZigBee" Van Harlingen continued, "is that you can buy a product that will perform a function without depending on another product. You don't need a gateway [as a master controller that integrates lighting and other home controls, as the Z-Wave and ZigBee protocols generally require]. It's much less confusing for the consumer."
I couldn't resist the opportunity to ask Van Harlingen if Belkin had learned anything from Cisco's poorly conceived decision to proactively install new firmware on some of its high-end Linksys routers that were already in the field without informing the people who had purchased them. The new firmware not only forced users to switch to Cisco's cloud-based admin tool, but it also came with terms of service that many viewed as an egregious invasion of privacy. Cisco eventually reversed its decision.
"I can't criticize them [Linksys] for that," said Van Harlingen. "We've made our own missteps over the years. They were really excited about delivering the benefits of Smart Wi-Fi to as many of their customers as quickly as possible. Our approach will be 'let's listen to our customers very carefully before we take any dramatic actions.'"
Since mergers and acquisitions rarely occur without some job losses, I also asked Van Harlingen if Belkin planned to retain Linksys employees across the board, or if the company wanted only the Linksys engineering teams. "Across the board," he replied. "We intend to merge the two companies. Linksys has incredibly talented people in key roles. But we will be looking for places, where there are opportunities, where it makes sense to leverage—I guess redundancy is the word."