Acer's still hoping for Windows 8 sales to take off, but in the meantime, the company has been pleasantly surprised with sales of its Chromebooks.
Since November, Chromebooks have accounted for 5 percent to 10 percent of Acer's U.S. shipments, Acer President Jim Wong told Bloomberg. The company is now considering expanding Chromebook sales to other developed markets.
Along with Samsung, Acer was the first company to sell Chromebooks in 2011, but the browser-based operating system was still rough around the edges at the time, and the hardware wasn't much less expensive than comparable Windows machines.
The software has improved since then, and in November, Acer launched a $200 Chromebook, with an 11.6-inch display, Intel Celeron processor, 2 GB of RAM, and a 320 GB hard drive. Samsung sells Chromebooks for $250 and $450, and Lenovo recently announced a rugged Chromebook for schools.
Wong praised Chromebooks for being "more secure," and said he hopes corporations will show interest.
Still waiting on Windows 8
But while Chromebooks have been a relative success, Acer isn't as pleased with Windows 8 sales so far. The company's total PC shipments dropped by 28 percent year-over-year in the fourth quarter, despite the launch of Microsoft's latest operating system.
"Windows 8 itself is still not successful," Wong said. "The whole market didn't come back to growth after the Windows 8 launch, that's a simple way to judge if it is successful or not."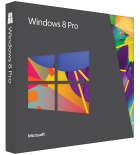 In fairness, expectations for Windows 8 are much higher than they are for Chrome OS. As consumers snap up tablets instead of replacing old laptops, Microsoft's touch-friendly operating system was supposed to revive the ailing PC market. Microsoft also piled on the marketing for Windows 8, with one report estimating $1.5 billion in spending, so PC makers were likely hoping those efforts would pay off.
Still, PC makers such as Acer need to shoulder some of the blame for weaker-than-expected sales. Windows 8 hybrids, which combine a tablet and laptop into a single device, were in short supply through the holiday season, and at this point it's tempting to wait for next-generation devices, such as hybrids based on Intel's Bay Trail and Haswell chips.
Meanwhile, it seems that Acer will keep making Chromebooks. That's good news if you want to see Google's browser-based operating system continue to evolve.