With all the excellent Linux distributions available today, it can be easy to focus exclusively on the few that dominate the headlines, such as Ubuntu Linux, Linux Mint, Fedora, and Mageia Linux, to name just a few.
Scanning DistroWatch is a nice way to regain some perspective, replete as it is with details and announcements about virtually countless others out there, but every once in a while one jumps out from the news as being particularly compelling.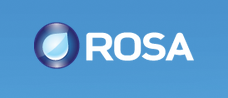 Case in point? ROSA Linux, a distro that just recently got a big update and offers several features that are particularly attractive for business users.
Based on Mandriva
Now occupying No. 20 on DistroWatch's list of page-hit rankings, ROSA Linux is a free and open source Mandriva-based distro that features a customized KDE desktop along with several modifications designed for user friendliness. Its Russian maker, ROSA Labs, also develops an "Enterprise Server" edition of ROSA that's based on Red Hat Enterprise Linux (RHEL).
ROSA Desktop.Fresh 2012 is the name of the release launched in late December, and it's designed as "an area for experiments with the freshest software components," in the company's own words. "The distribution is targeted at community users who are familiar with basic Linux components and want to get a product with a wide set of customization and personalization possibilities."
Also available, however, is ROSA Marathon 2012, a business-focused version released last May that offers Long Term Support as well as office software, a graphics editor, anti-virus software, and more.
LSB-compliant
Perhaps most interestingly of all, both versions are not only compatible with a wide range of modern hardware, but they're also compliant with the Linux Standards Base (LSB), meaning that users can easily launch LSB-compliant applications including proprietary software often relied upon by enterprise users.
Ready to take ROSA 2012 for a test drive this weekend? The boundary-pushing Desktop.Fresh version and the stable, business-focused Marathon version are both available from the project site.