Forget the naysayers; Windows 8 is doing fine–at least according to Microsoft.
"We feel good about where we are with Windows 8 – and of course there is still much more to do," Tami Reller, Microsoft's chief marketing officer, said in a Q&A post on the official Windows blog. Reller said the 60 million licenses Microsoft has sold is on par with the pace of Windows 7.
As you might expect, Reller's answers all have a decidedly upbeat tone. You can read the blog yourself to see the responses in all their sugar-coated glory. For our purposes, though, let's engage in a little Kremlinology and provide some extra context.
In response to a question on how receptive people have been to touch devices with Windows 8, Reller said Microsoft has been "working with our partners" to ensure that there are products to meet demand, and that together they've made progress.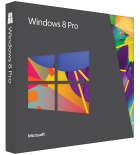 "Partners are working hard to bring stunning innovation to market across a broad spectrum of tablets, convertibles, touch laptops & Ultrabooks, and all-in-one PCs," Reller said. "Watch for some great new products on shelf this spring!"
The unspoken truth here is that Windows 8 tablets, convertibles and hybrids have been tough to find, and that it was hard to shake the first-generation feel of the initial wave of products. The good news, it seems, is new devices are on the way. Thanks to CES, we know already know about some of these devices, such asLenovo's new hybrids,Vizio's Windows 8 tablet and the Razer Edge.
On the subject of apps, Reller pointed out that the Windows Store has passed the 100 million app download mark, and that Microsoft has seen double-digit growth in people visiting the store week-over-week since December.
What Reller didn't offer, however, was an official count of Windows 8 apps, or any assurances that more big-name apps are on the way. (She didn't even mention Twitter, which had pledged a Windows 8 app last October but hasn't released one yet.) Her comments are a bit more aspirational. "The way we look at apps is important – we want to make sure customers have the apps they want and use most frequently and we feel good about our trajectory for adding even more high demand apps in the Store," Reller said.
Finally, Reller talked about the response to the drastic changes in Windows 8. Reller said this was the "most tested release of Windows ever," with 1.24 billion hours of active usage time during the preview phase. She offered some encouraging statistics as well: "On the very first day, virtually everyone launches an app from the Start screen, finds the desktop, and finds the charms. Almost half of
users go to the Windows Store on that first day," Reller said. After two weeks, she said, the average person doubles the number of tiles on the Start screen.
What's still unclear, though, is whether people are actually using those apps on a regular basis and actually liking the changes. The fact that most people can find the desktop is great, but whether they find it convenient to get to and have fallen in love with the dual-sided OS is another question, one that might be trickier to answer.
In any case, it's interesting to see Microsoft's perspective in light of reportedly lukewarm reception so far. The final note from Microsoft's blog post, if we really read into it, seems to be a request not to judge Microsoft too harshly yet. "Windows 8 is a big, ambitious change and as I said, we're only just
getting started," Reller said.