It's been just a few weeks since the first LibreOffice 4.0 release candidate made its debut, but on Thursday the Document Foundation officially launched the final version of the free and open source office productivity suite.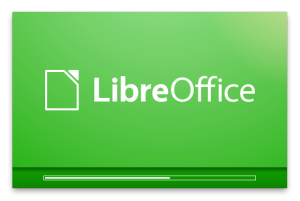 "The Document Foundation announces LibreOffice 4.0, the free office suite the community has been dreaming of since 2001," the announcement reads. "LibreOffice 4.0 is the first release that reflects the objectives set by the community at the time of the announcement, in September 2010: a cleaner and leaner code base, an improved set of features, better interoperability, and a more diverse and inclusive ecosystem."
I've already looked in some depth at the roster of new features included in this popular suite, but earlier this week I had a chance to speak with LibreOffice developer and SUSE distinguished engineer Michael Meeks about the new release.
Based on what I've learned, there are six very good reasons to download this freshly updated software.
1. Big gains in interoperability
Interoperability with other formats and software is a boon for any user, but it's particularly critical for enterprise users.
"For businesses, I think the key feature of this new release would be improved interoperability," Meeks told me. "We've done a whole lot of work under the covers that's really helped improve the quality of our interoperability and our confidence in it."
Not only does LibreOffice 4.0 offer better interoperability with .docx and .rtf documents, including the possibility of importing ink annotations and attaching comments to text ranges, but it also features integration with content and document management systems including Alfresco, IBM FileNet P8, Microsoft Sharepoint 2010, Nuxeo, OpenText, and SAP NetWeaver Cloud Service through support for the Content Management Interoperability Services (CMIS) protocol.
Also included are Visio file format filters and Microsoft Publisher support.
2. Remote Control App for Android
Another new feature in LibreOffice 4.0 is the first release of Remote Control App for Android, which lets users control presentations from their Android phone.
"It's nice for doing demos at customer sites," Meeks explained. "It really helps to be able to just clone the screen and look at your phone with all your slides or notes."
Though this feature is currently available only to Linux users, the second release—coming soon—will be supported on Windows and MacOS X as well, the Document Foundation says.
3. A prettier UI
I've already noted LibreOffice 4.0's new support for Firefox themes, which Meeks told me was actually a request from a business customer, but there are also other UI improvements as well, including integration with Ubuntu's Unity desktop.
"Another big reason we call it 4.0 is the new UI layout," Meeks added. "Now we use Glade to design the UI in a way designers can use."
Improved accessibility and sizable dialogs are among the results, he explained.
4. Speed, and more speed
On a more practical note, LibreOffice 4.0 also brings significant performance improvements when loading and saving many types of documents, with particular improvements for large .ods and .xlsx spreadsheets and .rtf files.
5. Microsoft Office 2013
Much like Windows 8, Microsoft's new Office 2013 and 365 present users with a tough decision. Not everyone is convinced that the upgrade will be worthwhile, particularly in light of all the open options out there. I use LibreOffice every day, and would definitely say it's the fullest-featured and most attractive of those alternatives.
6. Free and open source
Last but certainly not least among the reasons for using LibreOffice is that it's both free and open source. What does that get you? In general, superior security, customizability, and interoperability, to name just a few advantages.
Ready to check it out? LibreOffice 4.0 is now available as a free download from the project site. Business users are encouraged to get their LibreOffice with support.