The popular social-news site Reddit said it will now accept bitcoins, following blogging platform WordPress in embracing the four-year-old virtual currency.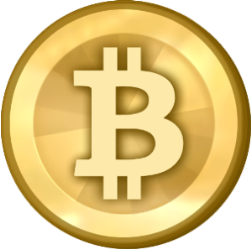 Reddit, which lets users submit and vote on popular Web content, already uses PayPal and Google Wallet for its "Gold" service, which gives users a range of editing tools and an option to turn off advertisements. The Gold service costs US$3.99 a month or $29.99 a year.
Accepting bitcoin will allow the site to take payments from anywhere in the world, according to Reddit's blog.
Bitcoin is a virtual currency that can be purchased through exchanges for government-issued currency. Transactions are verified by a peer-to-peer system, and payments can be sent anywhere in the world for a low fee or in some cases no fee within about an hour. On Friday, one bitcoin cost about US$27, according to Mt.Gox, a Japan-based exchange.
The virtual currency is looking increasingly attractive to online merchants, who run the risk of incurring a "chargeback" by banks if someone fraudulently makes a purchase with someone else's credit card details. Due to its cryptographic verification system, bitcoins cannot be fraudulently spent, which relieves merchants of chargeback worries.
Reddit also accepts credit card payments, but only from the U.S. and Canada, although the site said it hopes to accept credit card payments from more countries within a week.
It said it will use Coinbase as its payment processor. Coinbase, based in Beaverton, Oregon, is one of many businesses specializing in services for merchants who want to use bitcoin.
WordPress announced in November that it would accept bitcoins, opening up some of the blogging platform's paid-for features to people in countries not supported by credit card companies and PayPal.
Send news tips and comments to jeremy_kirk@idg.com. Follow me on Twitter: @jeremy_kirk