Facebook has expanded its promoted posts program, allowing users to pay to highlight posts made by friends. The move, if successful, could help boost fees Facebook collects from the recently introduced service.
The new feature lets users pay to push posts made by friends to the top of the news feed of people with whom the post was originally shared. Previously, users could only promote their own posts, typically for $7 a pop in the U.S.
Under the changes, people can now promote any friend's post, such as status updates, photos, or videos. Facebook says the new function respects privacy because the post is only promoted to the same users that would have originally been able to see it.
"It simply helps to ensure that important posts are noticed by more people," said Gwendolyn Belomy, a spokesperson for Facebook. It began gradually rolling out globally starting Thursday to people with fewer than 5000 friends or subscribers.
Pay to push worthy posts
The social network launched the promoted posts program in October 2012. Fees the social network has collected from the tool thus far "have not been material," Facebook said in its annual report filed February 1 with the U.S. Securities and Exchange Commission.
Charity donations, fundraising, and publicizing events are just some uses of the new functionality that Facebook is highlighting.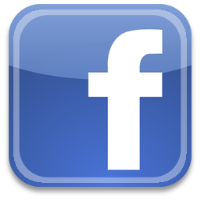 "If your friend is running a marathon for charity and has posted that information publicly, you can help that friend by promoting their post to all of your friends," the company said.
The tool can also make the apartment hunting process easier, the social network said. If a friend is renting out her apartment, for instance, and tells her friends on Facebook, someone else can share that post with both users' mutual friends so that it shows up higher in the news feed.
Other uses may include promoting a friend's announcement about a move or a new job, the company said.
The service will cost the same as promoting your own posts, which will vary depending on the user's geographic location and the size of the person's network. In December, Facebook similarly offered to deliver its users messages to others who are not their Facebook friends—for a fee.
Zach Miners covers social networking, search and general technology news for IDG News Service. Follow Zach on Twitter at @zachminers. Zach's e-mail address is zach_miners@idg.com