The popular PC gaming service Steam is now available for Linux, with 60 supported games in tow.
Steam allows users to purchase games, and provides features such as online play, achievements, and friend lists. Valve, the company behind Steam, released a closed beta for Linux in November, then launched the public beta in December. Now, the final version is available through Steam's Website or the Ubuntu Software Center.
The Linux version of Steam also includes Big Picture, a mode that's optimized for television screens and game controllers. This is a key piece of the puzzle for Valve, as it plans to launch a "Steam Box" console to compete with Microsoft, Sony, and Nintendo. Although Valve hasn't revealed many specifics about the Steam Box, the company confirmed to The Verge last month that the hardware will be Linux-based.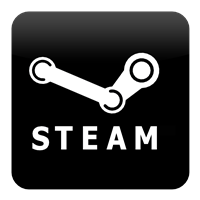 Valve has also said that other companies can make their own Steam Box consoles, and can use Windows if they like. In addition, Valve has invested in Xi3, a maker of modular computers, with the goal of making a compact living room PC for gaming. Xi3 has shown off a prototype, but details—including whether it'll run Linux or Windows—remain unclear.
The problem with Linux, at least for now, is that game support is extremely limited. Linux has only 60 games on Steam right now, compared to nearly 1900 games for PC. Many major publishers, such as Activision, EA, and Ubisoft, have avoided Linux entirely. Valve will need to get those publishers on board with Linux for the Steam Box to be a hit.
In the meantime, Valve is celebrating with its existing selection. Until February 21, nearly all Linux games will be on sale, with some discounts as high as 80 percent off. Highlights include Serious Sam 3 for $8, Bastion for $3.74 and Half-Life for $2.49.
You don't have to be a Linux user to take advantage of the deals, either. Because Steam games work across all platforms, the sale prices apply for Windows and Mac users as well.